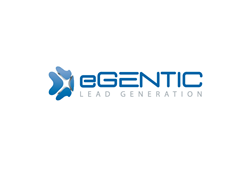 We speak the language of our clients and we know their markets.
Miami, FL (PRWEB) March 26, 2014
eGENTIC, a worldwide lead generation company, has just announced that they have just added India and China to the other 30-plus countries that they currently work with to actively generate consumer marketing opt-ins. These new additions mean that eGENTIC's clients now have the potential to reach more than 4 billion consumers around the globe.
As a company spokesperson noted, as the sole Sweepstakes based lead generation company, eGENTIC is the only one with active B2C localized products in this number of countries worldwide.
Since the day eGENTIC opened for business, they have strived to offer quality lead generation for direct marketing, as well as a strong commitment to customer service.
"Our aim are contented clients," an article on the company's website noted, adding that they achieve this goal by offering consultations based strictly on the needs of their clients and reliable delivery.
"We speak the language of our clients and we know their markets."
For example, clients who are looking for leads for direct mailing can rest assured that they will find high volumes of data that is constantly being updated from the Sweepstakes based eGENTIC company, along with an impressive selection criteria that includes 50 plus possibilities.
For example, the database currently includes several million opt-ins, and the vast majority of the data has been created within the past year. eGENTIC guarantees that its database is of the highest quality, and is proud to help their clients get the new customers that they are looking for.
Another lead generation based service involves co-sponsoring, which the company's website notes involves offering a high daily lead volume of around 80,000 through the co-sponsoring of the company's surveys and sweepstakes.
Anybody who would like to learn more about eGENTIC is welcome to visit the company's user-friendly website; there, they can read about the company and how they can help their clients through lead generation and other services. The site also features reviews from satisfied clients.
"The support of eGENTIC helps us to both continuously and reliably acquire new customers," noted a company spokesperson from Financial Times Deutschland.
About eGENTIC:
In over 10 years of existence and global performance, eGENTIC offers solutions to national and international companies through consistent generation of high volumes of qualified leads. The acknowledgement of the integrity of their work is a result of their operations, which are based on international standards. They do not only offer the best performance in Lead Generation, they also provide several products and services for the B2C market, focusing on their clients' needs and goals. The eGENTIC team generates more than 2.5 million leads each month for over 1000 clients – from medium-sized companies to multinational corporations. For more information, please visit http://www.egentic.com/.