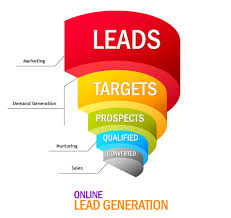 Passive Income Pulse explains what methods to use when looking to generate leads.
Seattle, WA (PRWEB) March 06, 2015
To learn more about Passive Income Pulse visit, http://passiveincomepulse.com/
In a newly released article "Lead Generation Resources That Will Drive Your Sales," Passive Income Pulse explains what methods to use when looking to generate leads.
In the article, business will learn how to attract personas. There are a few main methods, referrals, free ebooks, social media and paid searches. Passive Income Pulse will go over who and how these methods attract. Which methods are best suited for targeted personas and where to get the most bang reaching the largest crowd.
One of the lead generators the article addresses, "Offering information or solutions through free ebooks will generate trust with potential leads. Providing educational material and targeted content will attract leads to your brand. Of course you need to capture the lead. So, although the ebook is a free resource it should require the leads email to be a proper call-to-action. This will pack your funnel with MQLs," to understand how ebooks fit in with the other methods of lead generation, see the whole story.
About Passive Income Pulse:
"PIP" provides the latest updates on what works for making money online. Webmaster and long-time internet marketing expert Keith Eneix is not only the CEO of his own internet marketing firm in Seattle, WA but provides insights and tips to people who are looking to generate a passive income from home. People who are looking to generate money from home can sign up for his five part e-mail series that covers basic and advanced tactics for making a passive income online.