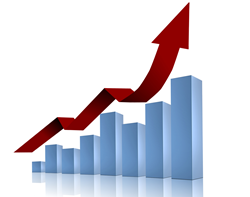 "It's not the strongest of the species that survive, nor the most intelligent, but the one most responsive to change." -Charles Darwin
Kure Beach, NC (PRWEB) November 02, 2016
In a world of accelerating change, relevance can never be taken for granted. And in a world of accelerating change, high-performance wins!
Towers Perrin, a consulting firm, surveyed 86,000 employees working for large-and medium-sized companies in 16 countries. Here are their findings on employee engagement: 14% are highly engaged, 24% disengaged, and everyone else somewhere in the middle. In other words, 86% of employees are giving less of themselves than they could.
Organizations are faced with a perplexing paradox: how to stay focused on today's business while building tomorrow's. As the global economy gathers momentum, organizations need to transform their workforce from a perennial question mark to a source of strategic and competitive advantage. High-performance organizations are the way they are because they are systematically organized to obtain extraordinary results from ordinary human beings.
To help leaders transform their organizations into a high-performance organization, a new leadership development mini-book (80 pages) has been released: How to Become a High-Performance Organization.
This how-to book is a quick read, easy to comprehend, and packed with actionable insights and daily leadership tactics. It includes
1. 100-point organizational assessment.
2. 25 characteristics of a high-performance organization.
3. 12-point action plan.
McKenna's mini-books are priced so that every leadership position in the organization can have their own personal copy - a small investment to maximize ROI on an organization's largest investment: people. Mini-books provide organizations the peace of mind and confidence that their leaders are prepared to lead, transform, and perform. In today's hyper competitive market, it's Perform or Perish!
Order your copy today for only $9.95 at: http://www.terrymckennabooks.com.
###
Company: Terry McKenna is Principal and co-founder of Employee Performance Strategies, Inc., (EPS), a leadership development and organizational design consulting firm. EPS helps retail organizations maximize their financial results by maximizing the job performance of their workforces. For more information about this topic, please visit: http://www.terrymckennabooks.com.