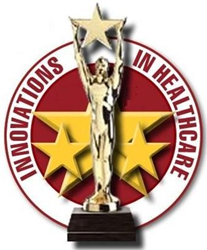 Using videoconferencing and case-based learning, ECHO's specialists train and mentor primary care clinicians who in turn serve the medically needy in rural and urban areas - so they can treat patients with complex health conditions locally.
Santa Ana, CA (PRWEB) October 01, 2015
Sanjeev Arora, MD, will keynote the 16th Innovations in Healthcare(sm) Leadership and ABBY Awards Event, on October 21, 2015, in Long Beach, where he will also receive the "Leadership in Innovation" Award in recognition for founding Project ECHO, and already bringing "specialty" care to tens of millions of patients around the world, on their way to "touching a billion people by 2025." The Event, presented by the Adaptive Business Leaders Organization (ABL), recognizes innovative organizations and individuals who are dramatically reducing the cost of quality healthcare.
As a hepatologist, Dr. Arora was frustrated with the challenges of bringing specialty care to the underserved. So he created Project ECHO (Extension for Community Healthcare Outcomes) as a way to de-monopolize medical knowledge. Using videoconferencing and case-based learning, ECHO's specialists train and mentor primary care clinicians who in turn serve the medically needy in rural and urban areas - so they can treat patients with complex health conditions locally with a level of care previously only available from specialists, typically just located in major cities or at academic medical centers. Arora calls the training that Project ECHO is deploying a "force multiplier" effect; former CMS Administrator Don Berwick hails ECHO as a fundamental design shift: "from moving the patient to moving the knowledge."
Today, just 12 years after its founding, Project ECHO is deployed in 26 states and 11 countries, where specialists in 63 hubs, anchored at 55 universities and 11 VA sites (plus worldwide engagement with the DOD and CDC) train and mentor clinicians. The "mentees" are primary care givers - physicians, nurse practitioners, PAs, MAs, social workers, and community health workers, and are located in over 2,400 rural and urban clinics, where they treat patients with 40 diseases and conditions.
Mimi Grant, President of ABL, and creator of the Innovations Awards Event 16 years ago, commented, "We are so honored to have Sanjeev Arora as ABL's 2015 'Leadership in Innovation' Awardee and Innovations Keynoter, since the 'ECHO Movement' he's created is truly inspirational. Already, by enlisting hundreds to spread 'the secrets of specialty medicine' to primary care givers on the front lines, ECHO is empowering clinicians throughout the world to bring life-saving care to millions who would otherwise suffer - and many would die, without it."
Besides his work with Project ECHO, Dr. Arora is a tenured Professor of Medicine, in the Department of Internal Medicine at the University of New Mexico Health Sciences Center (UNMHSC). He has been involved in management of viral hepatitis for over 15 years, and led the development and implementation of the Hepatitis C Disease Management Program at UNMHSC.
Also at the Event, the heads of nine innovative healthcare organizations will compete for the 2015 ABBY Awards, which honor companies, selected from throughout the country, which have developed ways to lower the cost of providing quality healthcare through their medical or information technologies, or innovative approaches to the delivery of healthcare. More information about the Innovations in Healthcare(sm) Awards Event, including details on the nine ABBY Award Finalists, can be found here. Event attendance is open to ABL Members and their guests, as well as non-Member senior executives of healthcare providers and payers, health IT, medical technology, and services firms.
Past "Leadership in Innovation" Award Winners
Previous "Leadership in Innovation" Award Winners have included Thomas J. Fogarty, MD, Founder of the Fogarty Institute for Innovation and 30 medical device companies; Steve Plochocki, CEO of Quality Systems, Inc./ NextGen; Daniel Kraft, MD, CEO of Intellimedicine; Patrick Soon-Shiong, MD, CEO of NantWorks; Steve Case, CEO of Revolution Health Group; Steve Burd, CEO of Safeway Inc.; Kent Thiry, CEO of DaVita, Inc.; and Leonard Schaeffer, CEO of WellPoint Health Networks.
About the Adaptive Business Leaders (ABL) Organization
Since 1989, the Adaptive Business Leaders Organization (ABL) has helped its Members grow great companies through its Healthcare CEO Round Tables. Each month, Members leverage each other's skills, expertise, and connections, in a confidential, personal advisory board setting. During each session, Members share best practices with their non-competitive peers as they share "What's Up?" and tackle topics like: "Reducing the Spend on the Medically Needy 5%," "Implications of Expanded Medi-Cal for You," "Creating a Culture of Accountability," and "The App Will See You Now." Also, each session has a Featured Member or Guest Speaker whose presentations provide valuable insights and stimulate lively discussions within the Group.
ABL Members are also encouraged to attend frequent ABL Workshops and Conferences. The largest of these is the Innovations in Healthcare(sm) ABBY Awards Event. Other events held in 2015, so far, have included the 12th annual Top Tech Trends, "Beginning with the End in Mind," Member Socials in both Northern and Southern California, and two "Developing an Effective Board of Directors for Growing Companies" Workshops. In addition to the Members' peer mentors, each Round Table's professional facilitator serves as an objective business advisor, offering executive and industry insights.
ABL's Healthcare Round Tables are held in Los Angeles, Orange County, San Diego, Silicon Valley, San Francisco, and Oakland. ABL's separate Technology Round Tables, launched in 1983, are held throughout Los Angeles and Orange Counties. More information about ABL, including testimonials from ABL Members, can be found here.
Contact:
Laura Grant, Events Director, at 714/245-1427, or Janet Rich, Publications Manager, at 509/481-7461