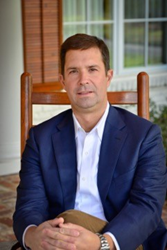 Armed with this kind of foundational knowledge, leaders and businesses can adapt to the get greatest value from their workforces.
Columbus, Ohio (PRWEB) March 22, 2016
Metcalf and Marston, an author and lecturer who imparts a clear understanding of how generational demographics are changing the landscape of business, discussed various generational groups and the pros and cons of working with each. Armed with this kind of foundational knowledge, leaders and businesses can adapt to get the greatest value from their workforces and provide the best possible working experience to each group. The discussion included topics such as where generational definitions come from, the age ranges they span, and how one can leverage an understanding of each to build a more effective organization that encourages employee engagement and strong business results.
The interview is accompanied by a blog post that illustrates how the differences can play out and impact an organization's ability to attract and retain talent. It delves into how important workplace atmosphere is to a millennial, the actions one young woman took, and why – fascinating, because she dismissed one of the premier employers in her desired profession.
Marston's expertise has been featured in The Wall Street Journal, The Economist, The Chicago Tribune, BusinessWeek, Fortune, Money and Forbes, as well as on Good Morning America, CNN International and the BBC. He writes columns for InvestmentNews, CNBC and Investment Advisor, among others.
Metcalf & Associates uses an integrative approach to help leaders and their organizations innovate how they lead and operate, helping them thrive in a rapidly changing environment. CEO Maureen Metcalf is an acclaimed thought leader who developed, tested and implemented emerging models that dramatically improve leaders and contribute to organizational success.