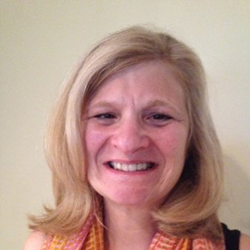 Rarely is the leadership journey straightforward
Columbus, Ohio (PRWEB) March 24, 2016
Maureen Metcalf, CEO of Metcalf & Associates, Inc. and VoiceAmerica Business host, interviewed Sherry Peck, former Director of Graduate Programs for Capital University's School of Management. The interview, which aired February 23, 2016, focuses on how successful leadership careers take unexpected paths.
Sherry and Maureen explored how careers evolve. According to Sherry, "Most of the leaders I have coached or worked with, when they look back at their careers, indicate that they never imagined being where they are or that their short-term decisions would turn out the way they did." Sherry recalled interviews conducted with a range of highly successful female leaders. She asked Maureen to talk about her career progression, then shared more of her own personal story in a rare discussion between the two women.
Sherry is Associate Professor of Business in Capital University's School of Management. She teaches both adult professionals in Capital's MBA program and traditional undergraduate students. She is fascinated by people's careers and how they got to where they are. Rarely is that journey straightforward. It is precisely those twists and turns that intrigue her – careers evolve as we make choices and as "life happens." Sherry earned her doctorate in Organizational Behavior with a minor in Strategy from the Kellogg Graduate School of Management at Northwestern University, and an MBA and bachelor's degree from the University of Chicago. She has worked at Whitman Corporation and Baxter.
For leaders looking to proactively manage this winding career path, the interview with Carla Morelli and Maureen Metcalf, aired on February 2, 2016 provides a strong framework for innovating your leadership. Today's successful executives need to optimize their performance at individual and organizational levels within complex business environments. They must innovate the way they lead at the same pace as they innovate their products, services and processes to ensure they receive the value they expected for their investment in change. This interview is based on the Innovative Leadership Fieldbook, winner of the 2012 International Book Award – Best Business Reference Book.
Metcalf & Associates uses an integrative approach to help leaders and their organizations innovate how they lead and operate, helping them thrive in a rapidly changing environment. CEO Maureen Metcalf is an acclaimed thought leader who developed, tested and implemented emerging models that dramatically improve leaders and contribute to organizational success.