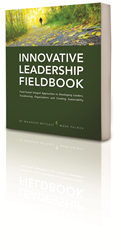 According to Gallup Business Journal, 13% of employees working for an organization are engaged.
Columbus, Ohio (PRWEB) May 26, 2016
Metcalf & Associates' Maureen Metcalf interviews thought leader Mike Morrow-Fox. With over 20 years of experience in leading technology and human resources operations for health care, education, banking, and nonprofit organizations, as well as several years of university teaching, Morrow-Fox will be featured on Metcalf's VoiceAmerica radio show, Innovative Leaders Driving Thriving Organizations. This interview focuses on key elements that differentiate leaders as "good" or "bad" and talks about how to shape bad bosses into good ones.
In past years, employees' engagement wasn't of primary concern. However, with increasing global competition and employee mobility, organizations have begun to recognize the direct link between employee engagement and the health of their organization. Gallup, a research-based management consulting company, has been tracking employee engagement for over 25 years and though there have been some slight ebbs and flows, less than one-third of U.S. employees have been engaged in their jobs and workplaces during the past 15 years. According to Gallup Daily tracking, 32 percent of employees in the U.S. are engaged—meaning they are involved in, enthusiastic about, and committed to their work and workplace. Worldwide, in polls taken between 2011 and 2012, only 13 percent of employees working for an organization were engaged.
It comes as no surprise that a boss plays a pivotal and critical role in employee engagement and disengagement. While employees work for an organization, they work with a manager or boss on a daily basis and the organization often exists in the background. Like a domino effect, engaged bosses drive engagement, production, and positive contribution, while disengaged bosses drive disengagement and even active disruption.
Everyone has had a bad boss, or someone they struggled to work with. During this show, Metcalf and Morrow-Fox compare and contrast good bosses and bad bosses. Morrow-Fox draws heavily on his employee engagement research as well as many other topics. He also utilizes his decades of successful leadership experience to lay out a list of bad behaviors and correlating great behaviors, and discusses how to move from bad to great. Metcalf and Morrow-Fox will provide examples that illustrate both bad and good practices, and discuss practical approaches to help bosses become more effective.
As a companion to the interview, Metcalf and Morrow-Fox have published a blog, "Bad Bosses: Are You One?" giving seven examples of bad boss behaviors and corresponding examples of great boss behaviors. This post is designed to give bosses practical examples of how to shift their behavior from bad to great.
Metcalf & Associates, Inc., is a leadership development and management consulting firm that uses an integrative approach to help leaders and their organizations innovate how they lead and how they operate, helping them thrive in a rapidly changing environment. CEO Maureen Metcalf is an acclaimed thought leader who has developed, tested, and implemented emerging models that dramatically improve leaders and contribute to organizational success.