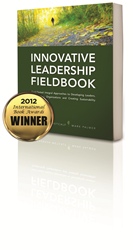 We are delighted to partner with the MeyerRose Group, a management consulting firm committed to providing their clients innovative solutions to leverage the advances in IT and changes in the business climate said Maureen Metcalf, CEO and Founder
Columbus, Ohio (PRWEB) August 16, 2016
In the new Metcalf and MeyerRose partnership, the MeyerRose Group will bring strong expertise to clients focused on leveraging opportunities, transforming their organization, or making select improvements in key market or operational arenas. Metcalf & Associates will continue to deliver highly successful leadership evolution and organizational transformation services in support of large complex organizational changes.
For the MeyerRose Group, success during its first six years of operation has been due to its ability to help its clients address key organizational challenges. It has helped clients turn challenges into strategic opportunities in key areas of focus.
The MeyerRose Group has made over 100 public appearances on national TV and radio, hosting and speaking at conferences, and public presentations. The fact that it has been cited by over 50 print and trade media speaks to its subject matter expertise and national reputation with respect to core areas of strategic consulting, eHealth, information systems, and cybersecurity.
"We are delighted to partner with the MeyerRose Group, a management consulting firm committed to providing its clients with innovative solutions to leverage the advances in IT and changes in the business climate to evolve their organizations and create the capacity to continually refresh as a strategic advantage," said Maureen Metcalf, CEO and founder of Metcalf & Associates, Inc. "By leveraging our core strengths and complementary expertise, we will be better at meeting our goal of helping leaders at all levels evolve their capacity to innovate, inspire, and achieve thriving organizations."
By this shared commitment, the partnership of Metcalf & Associates and the MeyerRose Group seeks to continually leverage their differentiators of deploying a holistic approach, integrating the latest research, and providing proven leadership to all client opportunities.
Together they will continually deliver strong impact by evolving leadership capacity, building resilient teams and responsive organizations, and increasing sustainable organizational results across the enterprise.
Through their collaboration both companies will be better positioned to consistently deliver this impact to a broader range of clients internationally. To hear CEO, Dale Meyerrose of the MeyerRose Group and CEO, Maureen Metcalf of Metcalf & Associates discuss board leadership, cyber security and innovation, listen to the VoiceAmerica interview on August 16, 2016.
About the MeyerRose Group
The MeyerRose Group, LLC, is a management consulting company that consults with a wide range of business, government, and academic organizations on strategy, business planning, eHealth, and information technology, cybersecurity, and executive development issues. More information available at http://www.meyerrose.com.
About Metcalf & Associates
Metcalf & Associates is a management consulting and executive advisory and development firm dedicated to helping leaders, their management teams, and their organizations implement innovative leadership and business practices necessary to create market differentiation necessary to thrive in this rapidly changing environment. Visit http://www.innovativeleadershipfieldbook.com to find out more about Metcalf & Associates and all the workbooks in the series.