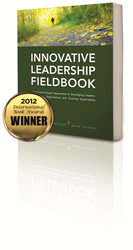 It's an honor to join other organizations that Insights Success has deemed the fastest growing consulting companies.
Columbus, Ohio (PRWEB) September 07, 2016
Insights Success short listed the most dependable and reliable consulting companies that provide the best consulting services to satisfy their clients. These companies have people who are experienced real world professionals who provide practical perspectives and solutions.
"It's an honor to join other organizations that Insights Success has deemed the fastest growing consulting companies," said Maureen Metcalf, CEO and founder of Metcalf & Associates, Inc. "Year after year, we strive to help leaders, their management teams, and their organizations implement the innovative leadership and business practices needed to create market differentiation and thrive in complex and ever-changing times."
Metcalf's approach is based on prominent research in the field, made practical for busy leaders offering executive advisory and leadership development services, team effectiveness coaching, and organizational transformation consulting. Thanks to Insights Success for recognizing the talented and dedicated Metcalf & Associates team."
Insights Success is the Best Business Magazine in the world for enterprises, being a platform it focuses distinctively on emerging as well as leading fastest growing companies, its confrontational style of doing business and way of delivering effective and collaborative solutions to strengthen market share. It talks about leader's viewpoints and ideas, latest products/services, etc. Insights Success magazine reaches out to all the 'C' Level professional, VPs, consultants, venture capitalist managers, and human resource managers of various industries.
When it comes to selecting the best talent for a company, what works in one industry may not work in another. This is the reason Insights Success came up with the issue of 50 Fastest Growing Consulting Companies, that strive to know all, inside and outside of every industry to best serve their clients. These companies are the ones that have the excellence and the ability to assemble the best teams to deliver the best solutions.
About Metcalf & Associates
Metcalf & Associates, Inc., is a leadership development and management consulting firm that uses an integrative approach to help leaders and their organizations innovate how they lead and how they operate, helping them thrive in a rapidly changing environment. It develops, tests and implements emerging models that dramatically improve leaders and contribute to organizational success. Visit http://www.innovativeleadershipfieldbook.com to find out more about Metcalf & Associates and the series of workbooks that it offers.