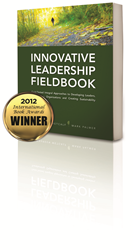 The insights we gained and the leadership maturity we have seen through Metcalf leadership development programs are invaluable.
Columbus, Ohio (PRWEB) September 20, 2016
Metcalf, renowned for thought leadership in leadership innovation, is an executive advisory, development and management consulting firm. The company has long delivered transformational organization change based on prominent research delivered to leaders through practical methods compatible with their busy schedules. Metcalf is dedicated to helping leaders, management teams, and organizations implement the innovative leadership and business practices needed to create market differentiation.
"Working with Metcalf & Associates, DLZ has been able to improve the effectiveness of our leaders as seen through improved business acumen and team management skills translating into improved operational capabilities of our teams and client service resulting in DLZ delivering better client value," said Shyam Rajadhyaksha, Equity Partner and CFO, DLZ. "The insights we gained and the leadership maturity we have seen through Metcalf leadership development programs are invaluable. Congratulations to Maureen and her entire staff for helping companies see the opportunities available to them for the past 15 years. Those of us who have taken advantage of the programs with Metcalf are better because of it, and we are excited about the new certification program launch."
Metcalf is pleased to celebrate 15 years in business with the launch of a new program. The Innovative Leadership Facilitation Certification is an integrated approach to leadership that incorporates well-established, highly validated assessments into a framework that delivers valuable business transformation. Through the advancement of real business initiatives, the program augments transformation facilitation, corporate training, and coaching certifications by specifically addressing the needs, language and constraints of a corporate environment. Program participants will learn how to apply program insights to create transformative leaders throughout the ranks of their companies in order to more closely align teams to broader organizational goals.
"Year after year, Metcalf & Associates continues to help leaders drive change through their organizations," says CEO and Founder, Maureen Metcalf. "We help leaders implement innovative leadership principles and advanced business practices that allow them to effectively differentiate and thrive in an ever-changing market," "We are proud of the impact our services have on our clients' business success. Their success is the foundation upon which we were built."
Metcalf & Associates was recognized by Insights Success magazine, listed among the most dependable and reliable 50 consulting companies in their issue of 50 Fastest Growing Consultant Companies. The list is comprised of companies with industry professionals who provide practical perspectives and solutions, excellent people skills and the ability to assemble the best teams to deliver the best solutions.
About Metcalf & Associates
Metcalf & Associates, Inc., is a leadership development and management consulting firm that uses an integrative approach to help leaders and their organizations innovate how they lead and how they operate, helping them thrive in a rapidly changing environment. It develops, tests and implements emerging models that dramatically improve leaders and contribute to organizational success. Visit http://www.innovativeleadershipfieldbook.com to find out more about Metcalf & Associates and all the workbooks in the series.