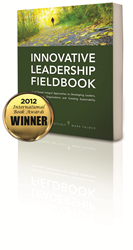 Metcalf & Associates is excited to launch this program and bring leaders together in a transformative way."
Columbus, Ohio (PRWEB) September 27, 2016
Metcalf & Associates, renown for implementing research-based innovative leadership that business leaders need to create market differentiation, is hosting its inaugural Innovative Leadership Facilitation Certification class beginning on October 30, 2016. The program entails five days in-person followed by fourteen weeks of 90-minute sessions.
"Working with clients for the past 15 years, I have gained so much insight through the ability to successfully transform their organizations," said CEO and Founder, Maureen Metcalf. "That's why I am more energized than ever to continue researching leadership techniques, developing new tools and teaching others how to drive business impact. Metcalf & Associates is excited to launch this program and bring leaders together in a transformative way."
The Innovative Leadership Facilitation Certification takes an approach to leadership that incorporates well-established, highly-validated leadership assessments into a framework that enables leaders to effectively drive transformation. The program is designed to augment established practices, including corporate training and coaching certifications, to facilitate transformation. The program will specifically address the needs, language and constraints of a corporate environment. Upon completion, participants will better understand how to effectively develop business leaders within their organizations to become transformative leaders.
Leaders from around the world will learn the Innovative Leadership methodology and form a learning cohort that they will be able to draw from well beyond the program.
To learn more about Innovative Leadership, listen to an interview between Maureen Metcalf and Carla Morelli, staying current as a leader.
Metcalf & Associates was recognized by Insights Success magazine, a s one of the most dependable and reliable 50 consulting companies in their issue of 50 Fastest Growing Consultant Companies.
About Metcalf & Associates
Metcalf & Associates, Inc., is a leadership development and management consulting firm that uses an integrative approach to help leaders and their organizations innovate how they lead and how they operate, helping them thrive in a rapidly changing environment. It develops, tests and implements emerging models that dramatically improve leaders and contribute to organizational success. Visit http://www.innovativeleadershipfieldbook.com to find out more about Metcalf & Associates and all the workbooks in the series.