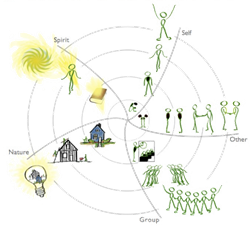 effective agreements serve as the foundation for successful and vibrant organizations
Columbus, Ohio (PRWEB) February 01, 2017
Metcalf & Associates, a leadership development and management consulting firm, recommends Voice America radio series "Innovative Leaders Driving Thriving Organization." Partnering with The Institute For Strategic Clarity and VibrancyStory.com, Maureen Metcalf, CEO interviewed global thought leaders who shared unique leadership perspectives and academic research. Interviews, Forbes.com articles, blogs and academic papers are all published on the vibrancy thought leadership page.
The series, along with other global leaders is archived on Voice America website, is available on the Metcalf & Associates thought leadership page. Expert advice and unique insight can be heard from the following top leading experts among others:
1. Interview CEO Perspective on Building A Vibrant Organization: Jim Ritchie-Dunham, Annabel Membrillo and Ana Claudia Goncalves discuss Organizational Vibrancy. Vibrancy is making a great impact in entire organizations and in pockets of organizations around the world. 
2. Interview Creating Vibrant Departments in Large Complex Organizations. This interview with Jim Ritchie-Dunham and Dan Mushalko looks at WCBE public radio station in Columbus, Ohio. WCBE is an organization that has tested high on the vibrancy scale while the parent organization scored as less vibrant. Dan and Jim discusses his success factors driving vibrancy.
3. Interview Creating Vibrant Organizations to Drive Performance: Ecosynomics. Jim Ritchie-Dunham, Christoph Hinske and James Drinkwater discuss how this framework drives organizational abundance by improving an organization's ability to innovate out of key problems and create strategic advantage.
4. Interview How Big Change Happens. Christoph Hinske talked about his keynote to the World Green Building Council in Venice focused on retrofitting all buildings in Europe. The gathering was part of the EU funded BUILD UPON project, the world's largest collaborative effort on building renovation. His topics included a discussion of: how do your agreements increase the probability of successful transformation; what is an agreements map and the cost of scarcity calculation; how does mapping and calculating the cost of agreements drive change and what concrete steps can I take to evaluate my agreements?
5. Forbes.com article, Do Leaders Benefit from Understanding Frameworks?
6. Forbes.com article, What Questions Help Identify High Quality Leaders for Your Organization?
7. Integral Leadership Review article, Co-hosting: Creating Optimal Experience for Team Interactions.
"In an era where business is conducted across global boarders and complexity is increasing dramatically, it is imperative for leaders to understand the impact effective agreements have as the foundation for successful and vibrant organizations." said Metcalf & Associates CEO, Maureen Metcalf.
This interview series is already being adopted by academic and corporate leadership programs to expose leaders and students to leading thinkers from across the globe. The shows are accompanied by blog posts that build on and support the radio content.
Metcalf & Associates, Inc., is a leadership development and management consulting firm that uses an integrative approach to help leaders and their organizations innovate how they lead and how they operate, helping them thrive in a rapidly changing environment. CEO Maureen Metcalf is an acclaimed thought leader who has developed, tested and implemented emerging models that dramatically improve leaders and contribute to organizational success.