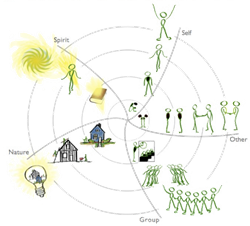 Only 13% of employees working for an organization are engaged according to Gallup
Columbus, Ohio (PRWEB) February 22, 2017
"Less than one-third of U.S. employees have been engaged in their jobs and workplaces [since 2000]. According to Gallup Daily tracking, 32% of employees in the U.S. are engaged — meaning they are involved in, enthusiastic about and committed to their work and workplace. Worldwide, only 13% of employees working for an organization are engaged."
Metcalf & Associates created a suite of online tools designed to support business leaders in addressing the question of team effectiveness and the underlying issue of engagement using a process called co-hosting. Included in the online tools is a comprehensive online broadcast interview that discusses how leaders can improve their team effectiveness and develop co-hosting skills with guest Jim Ritchie-Dunham, president of the Institute for Strategic Clarity, a global research nonprofit, president of Vibrancy Ins., LLC, a global consultancy and publisher, president of the private operating foundation the Academy for Self-Discovery Leadership, an adjunct faculty member in Harvard's program in sustainability leadership, and Adjunct Professor of Business Economics in the ITAM Business School in Mexico City.
Ritchie-Dunham and Metcalf published a paper, Co-hosting: Creating Optimal Experience for Team Interactions in the Integral Leadership Review, November 2016 focusing on the idea that groups can leverage the skills of individuals across five key perspectives and create an environment in which each participant operates at his greatest level of contribution. They call this the alchemy of co-hosting, whereby the co-host, in conjunction with the participants, invokes a very different mindset and process for the team to function.
They also published an abbreviated version of the Co-hosting process in a blog released on February 13, 2017, Maximizing Team Interactions: Moving Beyond the Lowest Common Denominator's Reign.
Metcalf & Associates, renown for implementing research-based innovative leadership that business leaders need to create market differentiation, was recognized by Insights Success magazine, as one of the most dependable and reliable 50 consulting companies in their issue of 50 Fastest Growing Consultant Companies.
About Metcalf & Associates
Metcalf & Associates, Inc., is a leadership development and executive advisory firm that uses an integrative approach to help leaders and their organizations innovate how they lead and how they operate, helping them thrive in a rapidly changing environment. It develops, tests and implements emerging models that dramatically improve leaders and contribute to organizational success.