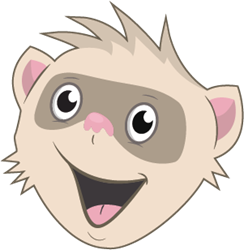 Woodland Hills, Ca (PRWEB) February 22, 2016
Solar energy popularity is at an all time high. Not just with home owners, but commercial entities and even the utility companies themselves are having solar panels installed and integrated at an alarming rate. Essentially, once cost per kilowatt hour produced by a solar panel dropped far enough below the average cost per kilowatt hour from the utility companies, solar panel usage exploded. With the ever increasing cost of traditional power sources and the ever more efficient solar cell, this happened at an alarmingly fast rage. Add to this some green-energy government tax incentives and the market was prime for a boom. From 2014 to 2016 power generated by solar panels in the US is expected to roughly double, with the largest increase coming from the utility companies. This means the people who are in the business of making power see shifting away from traditional power sources towards solar as a strategic move.
See the full directory at: https://leadferret.com/directory/solar-contractors
Like many of the specialty directories compiled by LeadFerret, this directory is of tremendous value just on the fact that it is a high growth emerging market. For this directory in particular, these are all companies that are in the trenches installing and ingratiating everything from simple residential panel arrays to massive industrial solar power plants. Anyone that has a product, service, or solution that would be of particular interest to these companies, would be wise to use this directory as a starting point.
This directory was compiled in part based on information found at solarpowerworldonline.com and seia.org.
About LeadFerret
LeadFerret, Inc offers an online B2B database containing business and social information on 30+ million companies and contacts, that can be accessed through the classic cloud-based data management platform, LeadFerret Enterprise, or the new LeadFerret API. Users can search and view all data for free, and only pay when they want to download records. Every record comes with complete information, including email address, phone number, company information, and much more. Many records now even come with social media links. For more information, go to: http://www.LeadFerret.com
Disclaimer: LeadFerret is in no way affiliated with or partnered with any of the companies listed in this directory or solarpowerworldonline.com and seia.org.