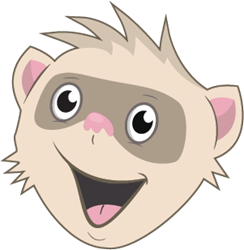 Woodland Hills, CA (PRWEB) February 13, 2016
LeadFerret, the free B2B data site, announced today the release of their latest fully searchable directory, Contacts in Wearable Technology Companies.
Wearable technologies are all the rage, but in actuality the industry is just recently approaching the billion dollar mark. Based on current projections, there is a lot of room for growth, and based on user feedback, there is also still a lot or room for improvement. All sorts of products fall into the category of wearable technologist, and all sorts of companies are getting into the space. An adapter that turns the common smartphone into a virtual reality headset could be made by a telecom giant, and that is considered a wearable. A jacket that has built in wiring for headsets and microphones could be made by an apparel company, and that is a wearable. A fitness tracking device that is worn on the wrist could be created by a watch company, and that is a wearable. So, as is evident in this directory, there are all sorts of companies in all sorts of industries that share one thing in common: They want a piece of the wearable technology pie.
So what exactly will it take to get a piece of this pie? Clearly the technology must work, and be user friendly, but what about the crossover between tech and fashion? Cellphones started out strictly as form following function with wall street execs lugging around giant blocks of grey or black plastic, but have evolved into fashion accessories customizable to meet the personality of their owner. It seems far more likely that form and function will evolve together as wearable manufactures undoubtedly now realize that both hold at least equal value in the eye of the consumer. In fact, in a recent study by wireless tech experts CSR it was found that 72 percent of people would only buy wearables if they liked the way the device looked.
See the full directory at: https://leadferret.com/directory/wearable-technology-companies
This directory should prove useful to a myriad of potential users. First of all, the wearable technology industry is fast growing and fast growing industries usually represent above average opportunity on many levels. Second, these companies are in an all out arms race to capture market share, which means they are likely to be investing in solutions, services, and products that help them do that. Third, anyone with a a product, service, or solution that is complementary to the wearable products offered these companies, might look for partners or channel opportunities within these companies.
About LeadFerret
LeadFerret, Inc offers an online B2B database containing business and social information on 30+ million companies and contacts, that can be accessed through the classic cloud-based data management platform, LeadFerret Enterprise, or the new LeadFerret API. Users can search and view all data for free, and only pay when they want to download records. Every record comes with complete information, including email address, phone number, company information, and much more. Many records now even come with social media links. For more information, go to: http://www.LeadFerret.com
Disclaimer: LeadFerret is in no way affiliated with or partnered with any of the companies listed in this directory.