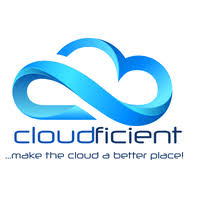 We are excited to be part of the TransVault proposition. The combined platform will deliver powerful automation, multi-platform support and artificial intelligence to streamline all aspects of Office 365 onboarding and ownership - Peter Kozak, CEO of Cloudficient
CLEVEDON, England (PRWEB) August 15, 2018
Leading archive migration company, TransVault, has today announced the acquisition of intellectual property from Cloudficient Software AG.
The acquisition will extend TransVault's portfolio with powerful, 100% Software as a Service (SaaS) platform that provides enterprises with significant value – both as they onboard to Office 365 and as they exploit the power of the Microsoft Office 365 platform.
Larger enterprises in particular will benefit from the high degree of automation, control and visibility the platform offers for migrating users' mailboxes, archives, home drives and Skype for Business accounts to Office 365.
For customers already using Office 365, the platform offers reporting, monitoring, alerting and auditing services that leverage machine learning and enable enterprises to meet their operational efficiency, security and compliance demands.
Barney Haye, CEO of TransVault "The Cloudficient platform includes support for hybrid environments and integration with third-party platforms such as help desk software. This is totally aligned with our strategy to help enterprises with incompatible legacy and line of business systems take full advantage of Microsoft's cloud."
TransVault has to date gained an unrivalled reputation for fast and compliant migrations into Office 365 across a wide range of proprietary archive platforms and stores.
Peter Kozak, CEO of Cloudficient commented, "We are excited to be part of the TransVault proposition. The combined platform will deliver powerful automation, multi-platform support and artificial intelligence to streamline all aspects of Office 365 onboarding and ownership."
The company, which has a heavily partner-centric market approach believes its extended portfolio will enable Microsoft partners to offer significant value to their clients.
Sevag Ajemian, President & CEO of leading TransVault and Microsoft onboarding partner, Globanet, commented, "This acquisition will enable us to address the many real-world challenges of helping current and future customers cope with mixed vendor and hybrid environments as they embrace Office 365."
Organizations interested in accessing the benefits of the new TransVault capabilities can subscribe to the free software-as-a-service Office 365 reporting component of these new products.