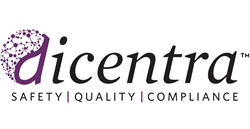 "We are very pleased and honored to be a part of Aurea Biolabs' ongoing success," reports Peter Wojewnik, VP of Business Development at dicentra. "GRAS filings is one of our core areas of expertise and we look forward to further filings with Aurea Biolabs in the near future."
TORONTO (PRWEB) November 07, 2018
dicentra Inc. is pleased to announce the successful GRAS status achievement by Aurea Biolabs and their leading sports performance ingredient, Fitnox™. GRAS (Generally Recognized As Safe) is a food ingredient status that meets FDA's requirement for proper safety and scientific evidence. Any new ingredient, or previously approved ingredient that is added for a unique, novel use, must be an approved food additive or be found to be Generally Recognized as Safe. dicentra was retained by Aurea Biolabs for GRAS consulting services and we are proud to share in this moment of achievement.
Innovative food and supplement manufacturers typically invest resources into discovering new ingredients or new intended uses for ingredients. Aurea Biolabs, an Indian manufacturer of nutraceutical products with functional benefits, retained dicentra's GRAS consulting services and has found their Fitnox™ to be GRAS. This green light gives Fitnox™ a competitive edge with specific approved uses for the product, maintaining Aurea Biolabs' status as a leader in sports nutrition. Fitnox™ was one of four finalists at the Nutra Ingredients Asia Awards held in September 2018.
dicentra is an experienced and leading regulatory consulting company providing advice to the Life Sciences and Food industries. With almost 17 years of experience, dicentra is a trusted brand for providing quality and safety compliance and globally recognized certifications in a broad range of product categories.
dicentra can help your food or supplement brand navigate through complex FDA procedures by assisting with your formulation planning and, ultimately, with your FDA GRAS submission. Our services include initial analysis of GRAS requirement, conducting literature searches, conducting clinical trials, gathering data, coordinating toxicological studies, submission of GRAS notifications, liaising with FDA and USDA, and preparing Self GRAS Determination dossiers.
GRAS rulings once took several years, but as of October 17, 2016, GRAS notifications total elapsed time is now under 270 days and in most cases, under 180 days. Working with the right consultant can expedite the process and optimize your submission with the right regulatory strategy. dicentra's superior track record with GRAS consulting allows manufacturers large and small to lead the market in their specific categories with innovative, proven ingredients.