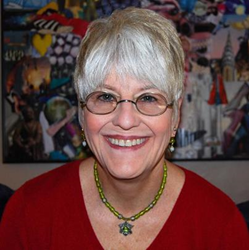 Creating A Life Of Love, Compassion, And Purpose.
Los Angeles, CA (PRWEB) May 01, 2014
In the face of rapidly advancing technology, the need to reconnect with heart looms large. Transformational teacher Regina Cates guides the way with her first book, Lead with Your Heart: Living a Life of Love, Compassion, and Purpose, available May 1st from Hierophant Publishing.
Cates, co-founder of the self-empowerment enterprise Romancing Your Soul (http://romancingyoursoul.com/), combines compelling stories from her own journey with practical tools and techniques for living an authentic, fulfilling, healing life.
"So many people are hurting and want to create a better life," Cates says, "but have no idea how. I wrote Lead with Your Heart for them. I wanted to provide a simple, step-by-step guide to awaken people to the limitless possibilities in life and empower them to make lasting change."
All human beings, whether they consider themselves spiritual or not, long for happiness and self-worth, Cates says. Lead with Your Heart shows people how to engage with the higher, wiser part of themselves to create a life of joy and profound meaning.
"The book is like a note from a close friend reporting on her spiritual journey from lovelessness to love," says Marianne Williamson, internationally acclaimed spiritual teacher. "By walking you through her experiences, [Regina] casts light on your own. And not just her life but yours, too, begins to change."
As a writer, speaker, and coach, Cates inspires tens of thousands of people around the globe who participate in her Romancing Your Soul tele-classes, workshops, personal consultations, or social media. All are considered members of her "heart family."
Cates is living proof that one can create a life of profound joy. As a tomboy growing up in the South, she didn't fit in. She experienced insults, violation, and persecution, even from those in her religious community. Life was torture. She developed a bitter view of herself and the world that she carried into adulthood.
Finally, sitting alone on her 43rd birthday, she realized that life was unbearable not because of her past, but because of her present: she was still letting her hurt, angry, childish self speak for her.
She saw that it was time to allow the kinder, more patient, more responsible aspects of herself come through. As she began strengthening her connection with heart, life changed dramatically. She eventually turned down a six-figure income to establish Romancing Your Soul, wanting to help others on their journey.
Cates shares the life lessons she learned, and tips to achieve them, throughout the book as she guides readers to choose positive, heart-centered solutions to the difficulties in life.
Questions such as "Can I actually change my life?" "What does loving myself have to do with it?" and "How can setting boundaries help with my relationships?" are addressed with wit, wisdom, and warmth.
Lead with Your Heart, available May 1st in bookstores and on Amazon.com, is Cates at her best. To learn more, visit the book's Amazon.com page at http://amzn.to/1im09mE, the company web site at http://romancingyoursoul.com/ or Facebook page at http://Facebook.com/RomancingYourSoul, or call (800) 601-7929.
About Regina Cates
Regina Cates is the co-founder of Romancing Your Soul, a global self-empowerment network providing exceptional growth opportunities to those who desire to live in peace, personal acceptance, awareness, and love. Through her tele-classes, workshops, one-on-one coaching, and engagement with social media, Cates has developed an active following of more than 250,000 people around the world.
ISBN: 978-1-938289-28-6
Available at Barnes and Noble, Amazon and wherever good print books and digital books are sold.
http://www.RomancingYourSoul.com
http://bit.ly/1fOkIsn
http://amzn.to/1im09mE