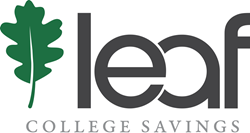 The rising cost of a college education compelled us to create this easy-to-use, voluntary benefit platform so that employers could effortlessly support higher education savings and even company matching -- without all the paperwork
McLean, VA (PRWEB) June 24, 2014
LEAF College Savings, the first web-based benefit solution for education savings, announced that the Company is prominently featured in a newly-published white paper by Helios HR, a human capital management consulting and recruiting firm. The white paper, "Innovative New Benefits That Will Help Your Company Win the Talent War," emphasizes the need for organizations to look beyond traditional benefits in order to attract and engage top talent. It offers employers of all sizes key insights on the evolving expectations of today's workforce and the role technology plays in the delivery and implementation of benefits deemed to be 'innovative.'
A complimentary copy of the white paper is available for download here.
The paper emphasizes the important role that education benefits play in the hierarchy of employee expectations. For companies seeking new ways to meet employee education and development needs, a solution that facilitates college savings might be a good fit, the paper suggests. LEAF College Savings was singled out as an innovative, web-based technology approach for companies to enable their workforce to automatically contribute to existing college savings plans -- 529 plans-- as well as to allow employers to offer optional company-matching funds.
The paper praised LEAF College Savings for two distinct advantages: facilitating employees to direct their payroll-based contributions to any 529 plan in the U.S., thereby providing the widest choice of savings options, and allowing employers to offer a contribution match similar to a 401(k).
"LEAF's product lets employers provide a more equitable and easier to manage benefit while encouraging employees to have a financial stake in their educational development, improving outcomes and lowering overall program costs and burdens," explains Kathy Albarado, Founder and CEO of Helios HR.
"The rising cost of a college education compelled us to create this easy-to-use, voluntary benefit platform so that employers could effortlessly support higher education savings and even company matching without all the paperwork and administrative support previously required," explains LEAF co-founder Chris Duffus. "Education savings add a critical piece to the comprehensive benefits puzzle by allowing organizations to offer simple, payroll-based options through LEAF's cloud-based software," he continued.
"Companies that offer innovative benefits including education savings are positively differentiating themselves in the war for talent," adds Josh Bixler, LEAF co-founder.
Click here for a complimentary copy of the white paper.
ABOUT HELIOS HR
Helios provides human capital management consulting, outsourcing, recruiting and employee benefit solutions to attract, retain, develop and engage an organization's "core" – its people. For more information, visit http://www.helioshr.com.
ABOUT LEAF COLLEGE SAVINGS
LEAF College Savings offers the first web-based, employer sponsored education savings payroll solution for HR departments that supports each U.S. 529 plan. As a voluntary benefit, employees can elect to make regular post-tax payroll contributions to their existing plan(s) and employers can offer a match. Education savings plans can be used not only for children's higher education savings but also for continuing education as part of an organization's tuition assistance program. For more information, please visit benefits.leafsavings.com or call 800-645-LEAF.
MEDIA CONTACT: Liz Sara. LSara(at)BestMarketing(dot)net