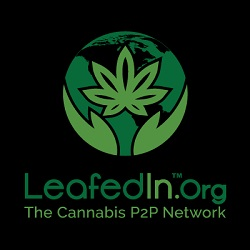 The Most Effective Marijuana Networking Tool For All The Product and Employment Needs Of The Cannabis Community
Nationwide (PRWEB) June 23, 2016
A key metric of this success is the popularity of the Leafedin.org service in the Washington DC area, which is one of the best known examples of areas that lack the kind of technology and networking framework that LeafedIn.org provide, where it has already amassed almost a thousand daily users.
Any participant within the marijuana industry, no matter how small or large, and more importantly no matter whether they are individuals or businesses, can use the Leafedin.org service to meet any needs they may have in either marijuana products, the distribution of said marijuana products, or any kind of cannabis employment needs whether it be on the employer or labor side. By spitting the users into four key groups: Vendors, Buyers, Employers, and Workers, and leveraging a map based interface with dynamic technology that is unseen anywhere else in the marijuana business market, LeafedIn is able to encompass all possible participants and whatever needs they may need to network to fill as well. It works on any device, whether it be desktop or mobile, by simply going to http://www.leafedin.org on whichever browser the users device contains. An iOS app is currently available by private invite only and is expected to be released to the public in the very near future.
Due to strict company privacy policies, the founder Oho Herer was only able to comment that, "I am very pleased with not only the objective success of the company at this stage but also the huge amount of support that we have received from the marijuana community as a whole including the thousands of satisfied users we have been able to help free of charge."
To clarify, it does not handle any transactions what so ever as part of its solution, it is strictly a networking application.