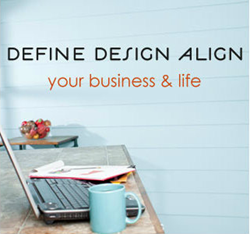 Traditional planning fails to take into account the soul of entrepreneurial businesses, leading to owner burnout, disillusionment, and repetitive patterns that block achieving true sustainability.
Pender Harbour, BC Canada (PRWEB) September 25, 2013
On October 25th & 26th The Painted Boat Resort, Spa & Marina in beautiful Pender Harbour on BC's Sunshine Coast plays host to the Soul & Strategy Retreat, where participants will design a life and business plan that creates more free time, financial independence and freedom.
Define, Design, Align Your Business and Life's principal, Leah Goard, has developed a program that blends business workshop tracks, strategy circles, yoga, spa pass, breakfast and lunch, and accommodation in private villas - along with a few special surprises - for a limited number of participants who want to build truly sustainable businesses and thrive in their lives.
"Working with Leah has been one of the most important steps in growing my business. Leah's business savvy is bang on. She knows what needs to be done and has such a great understanding of the big picture." - Suzanne Doyle Ingram, author of The 6 P's of Profitability
Limited spaces are available - book today to avoid disappointment. For accommodation reservations, please contact the Painted Boat Resort, Spa and Marina and mention this workshop to obtain the discounted rate.
About Leah Goard:
Leah Goard is an internationally recognized business and life strategist, facilitator and speaker. She specializes in working with entrepreneurs who are powerful idea generators working to overcome blocks and patterns and transform the their business into aligned, sustainable entities that bring work and life into harmony.