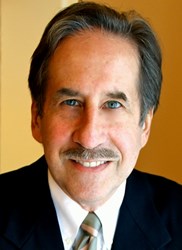 Companies using Lean manufacturing, but not using Lean Accounting are losing money by clinging to an antiquated costing model.
Fairfield, Iowa (PRWEB) November 12, 2013
Lean Accounting expert, Andrew Bargerstock, PhD, Director of Maharishi University's MBA Programs, will present new research findings that show for the first time, empirical evidence of the waste inherent in Lean manufacturing companies that still use a standard costing accounting model. Lean management principles are based on the generic elements of organizational development from companies like the Toyota Motor Corporation who build long-term customer loyalty while streamlining operational processes.
Dr. Bargerstock says, "Many mature lean manufacturers continue to use standard costing when it is no longer useful. This wasteful practice costs companies millions of dollars." Professor Bargerstock will present his findings this Thursday, November 14 at 1pm, at the regional chapter of the Institute for Management Accounting (IMA) during their Fall Conference in the Double Tree Hotel in Cedar Rapids, IA. His presentation will include a summary of the research study and a model of a three-tiered system of organizational performance metrics that drive lean innovations.
"Companies are still attached to standard costing because it is the staple of business schools emulating General Motors operational controls from the 1950s. Lean offers a new model for operational controls. Our research is the first to show that mature Lean companies who still use standard costing accounting systems are leaving money on the table," Professor Bargerstock says.
Lean manufacturing is a sustainable, cost-saving, adaptive and highly efficient manufacturing management process originated by Toyota Motor Company in the 1980's, and since adopted worldwide by hundreds, even thousands of manufacturers. The Lean strategy can be applied to any type of organization profit or non-profit.
Wasted money, lost profits, weaker earnings
The new research, done at Maharishi University of Management, a 4-year Iowa college of arts and sciences that integrates practice of the Transcendental Meditation® technique into its curriculum, shows that many companies using Lean manufacturing processes are not discarding standard costing, and as a result, are missing significant additional savings, losing profits and weakening the bottom line. "Companies using Lean manufacturing, but not using Lean Accounting are losing money by clinging to an antiquated costing model," Dr Bargerstock says.
This is the first empirical study to test a prediction made by many Lean Accounting theorists, that mature lean manufacturing enterprises will discard standard costing systems. Anecdotal evidence suggested that companies may be holding onto standard costing, but no empirical study has verified the observed behavior.
In 2011 and 2013, Bargerstock and one of his PhD students, Manjunath Rao, published articles in the Management Accounting Quarterly on the research conducted at MUM. The article published in Summer 2013 MAQ is entitled, "Do Lean Implementation Initiatives Have Adequate Accounting Support?"
Dr. Bargerstock was the chair of Rao's dissertation committee. Lean accounting experts and academics at the Institute for Management Accounting collaborated on the research. The article describes the analysis of some of the data gathered during Rao's dissertation research. The study found that in a sample of mature lean manufacturing companies, lean accounting implementation lags behind lean operations implementation, which may give rise to inadequate accounting support in lean initiatives.
A former Fortune 500 executive and national consultant for federal and state governmental agencies and private corporations, Dr. Bargerstock was selected as the 2009 Excellence in Lean Accounting Professor by the Lean Enterprise Institute (LEI), one of the leading non-profit associations dedicated to the education and promotion of Lean Management in the country. LEI, along with the co-sponsorship of the IMA, have also recognized two of Prof. Bargerstock's PhD students during the last three years as Lean Accounting Student of the Year.
To arrange an interview with Dr. Bargerstock, contact Paul Schaefer, Director of Marketing at MUM by cell: 719-287-6867 and email: pschaefer(at)mum(dot)edu.
See a short video of Dr. Bargerstock outlining the main points of his talk at the IMA.
Founded in 1971, Maharishi University of Management (MUM) offers Consciousness-Based℠ Education, a traditional academic curriculum enhanced with self-development programs like the Transcendental Meditation® technique. Students are encouraged to follow a more sustainable routine of study, socializing and rest without the typical college burnout. All aspects of campus life nourish the body and mind, including organic vegetarian meals served fresh daily. Located in Fairfield, Iowa, MUM is accredited by The Higher Learning Commission and offers bachelor's, master's, and doctoral degrees in the arts, sciences, humanities, and business. Visitors Weekends are held throughout the year. For more information, call the Admissions Office at 800-369-6480 or visit http://www.mum.edu.