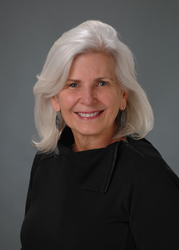 Jean is that rare leader who combines thought leadership, deep experience in applying lean principles and practices in the real world, and a proven track record of senior management success.
BOSTON (PRWEB) March 08, 2019
The nonprofit Lean Enterprise Institute (LEI), a global leader in lean thinking and practice, announced today the appointment of board member Jean Cunningham as executive chairman and interim CEO.
"I'm proud and excited to lead LEI," Cunningham said. "I have always considered it to be the pinnacle of lean thinking and practice. We have many opportunities ahead to spread the adoption of lean thinking and practice through our work at LEI."
Extending Lean Continuous Improvement
Cunningham's work experience began at Digital Equipment Corporation (DEC), where she broke ground as the innovative company's first woman plant controller. In that role, she created a fully engaged team approach to create excellence in the function. She later left finance for operations.
Between 1993 and 2005 Cunningham served as CFO at two manufacturing companies, where she broke new ground integrating lean manufacturing with finance, IT, HR, marketing, and other business functions.
This included a position as CFO and vice president for administration during the lean management transformation at capital equipment manufacturer Lantech, an early example of lean production success and lean enterprise innovation that was featured in Harvard Business Review, business best-seller Lean Thinking, and The Work of Management published by LEI in 2017.
In 2006, she founded Illinois-based Jean Cunningham Consulting, providing strategic guidance, lean management coaching, and other continuous improvement practices globally to companies in manufacturing, services, and healthcare.
Cunningham, a sought-after speaker and keynoter at conferences, was inducted into the AME Hall of Fame for Manufacturing Excellence in 2018. She teaches Lean Accounting at the Ohio State University Master of Business Operational Excellence program.
Cunningham is the co-author of the acclaimed book, Real Numbers: Management Accounting in a Lean Organization, an essential text for learning lean accounting. She is co-author of Easier, Simpler, Faster on applying lean principles to IT processes. Both books were awarded the Shingo Prize for Research in 2004 and 2008, respectively. Last year, she published The Value Add Accountant on how finance and accounting can innovate and add value in strategic improvement efforts.
Continuous Improvement Books and Learning Experiences
Her books will become available through LEI's online book store. Her deep experience and practical workshops on strategy, HR, IT, finance, inventory management, financial reporting, customer services, and other business management subjects will enhance LEI's already substantial educational curriculum.
Cunningham succeeds John Shook, who remains on LEI's board of directors and continues as chairman of the Lean Global Network, a worldwide association of over 30 nonprofit organizations on six continents dedicated to making things better through lean thinking and practice. Shook served as chairman of LEI since 2010.
"Jean is that rare leader who combines thought leadership, deep experience in applying lean principles and practices in the real world, and a proven track record of senior management success," said Shook. "I'm thrilled she will lead LEI through the next phase of supporting the lean community as it continues to evolve."
About LEI
Lean Enterprise Institute, Inc. is a 501(c)(3) nonprofit training, publishing, and research organization based in Boston, MA, with a mission to makes things better through lean thinking and practice to create more value and prosperity while consuming the fewest possible resources. Founded in 1997 by management expert James P. Womack, PhD, LEI conducts research, teaches educational workshops, publishes books and ebooks, runs conferences, and shares practical information about lean thinking and practice. Visit LEI at lean.org to learn more.