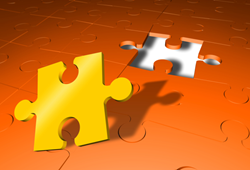 (PRWEB) June 10, 2014
A new internet marketing guide that compiles marketing resources for continuing education across all levels of experience was just recently released.
The guide is geared towards helping those interested in the internet marketing field continue their education and have access to valuable marketing resources. Businessmen, CEO's, and marketers alike will benefit from reviewing this treasure trove of internet marketing resources compiled by Fannit.
Their article, "The Short Marketing Guide To Long Term Marketing Education" allows readers to assess where they are at with understanding and implementing effective internet marketing tactics and choose the resources that would help them best continue their education.
"I think every marketer or marketing manager would agree that, although a lot of material exists from a variety of sources, they don't often cover every aspect of marketing," says Neil Eneix, the COO of Fannit.com.
"As I've been navigating my way through this myself, there have been several resources that, I believe, make the most of my limited time by nature of their comprehensive size and instruction."
He suggests that the best way for marketers to fill in self-educational gaps is by studying online. But where to go? Fannit suggests that making use of the various online free e-books, e-courses, video series, and formal classes can provide all the missing information for marketers—whether they are just setting out on the internet marketing journey, or old-hands at this ever-evolving trade.
The article provides online resources for each level of experience. These carefully suggested resources include subjects like content marketing, link building, best SEO practices, Google analytics, reporting, and navigation of social media.
"We all want to improve our marketing know-how," Neil concludes, "And by working together to create valuable resources from our own experiences and knowledge, we can all develop increasingly cutting edge tactics and better methods when it comes to internet marketing."
About Fannit
Fannit.com is a full service internet marketing agency that helps companies increase their online presence through engaging and well placed content. They service Seattle area and U.S. based companies with inbound marketing, content development, SEO, PPC, E-mail, Press Release, and Website Conversion Optimization.
Fannit
2911 Hewitt Ave
Everett WA 98201
425-359-7989