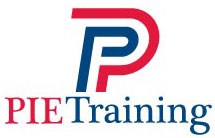 Once we announced our January financial trading Masterclass dates, it became very clear that we needed to look further ahead - to schedule more sessions
London, England (PRWEB UK) 10 December 2013
At a time when many businesses are winding down for end-of-year, Profitable Investment Education (PIE) is gearing up for 2014. The options trading training company has just added February dates to its 2014 Masterclass calendar.
It is just two weeks since the PIE Training announced its January dates, but the response, the company has revealed, has indicated a need to extend the schedule into February.
"Once we announced our January financial trading Masterclass dates, it became very clear that we needed to look further ahead - to schedule more sessions" said Glynn Calvert, Director of PIE Training.
"So we have added February 13 and 27 to the three dates we've confirmed for January, and very soon we will be scheduling options trading training for March and April."
Mr Calvert believes that the flexibility now offered by the addition of the Deutscher Aktien IndeX (DAX) to its trading options (http://uk.prweb.com/releases/options-trading-training/PIE-training/prweb11386411.htm) has boosted interest in the PIE Training strategy.
"By growing our trading choices to include the DAX as well as the FTSE, we have opened up a whole new range of options trading opportunities to our users, regardless of their geographic location" explained Mr Calvert. "This is particularly attractive to those who are prepared to invest more of their time in managing their accounts."
A key feature of the PIE Training, however, is that in its simplest form, the strategy it teaches requires just a few minutes each month to manage. This, Mr Calvert says makes it easy for just about anyone to begin trading options.
"Our strategy has proven time and again that it works, but, importantly, it is a strategy for options trading that once learned, can be passed on to future generations" he explained.
"Some of our users, particularly those who have retired or who are preparing for retirement, like to micro-manage their trades, while others take a simpler approach - at least initially."
The PIE Training dates for 2014 are January 14, 28 and 30, and February 13 and 27. More information on booking can be found through the Profitable Investment Education website.
About PIE Training
Profitable Investment Education (PIE) is a UK-based training company with a focus on low risk, high return options trading. Its unique strategies and tools, developed by successful investors Glynn Calvert and Paul Bent, overcome the unpredictability of market movements. Unlike other financial trading techniques, PIE does not need to be micro-managed and requires just minutes per month to operate, with the trader in control of their funds at every step.
PIE Training conducts masterclasses in Sheffield UK, and, in 2014 is launching an online training course. Past attendees have been from the USA, Australia, Hungary, Switzerland, Austria, France, Jersey and Scotland as well as from both northern and southern England.
For details, dates and testimonials visit http://www.profitableinvestmenteducation.com/.