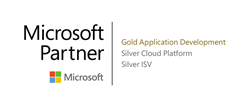 "We've been working with Microsoft for over 25 years," said Learn on Demand Systems CEO, Corey Hynes. "This new level of partnership is a testament to the hard work our team has put in and the loyalty of our fantastic customer base."
ORLANDO, Fla. (PRWEB) September 24, 2018
Learn on Demand Systems, a global leader in providing hands-on learning environments, today announced that it has achieved four new Microsoft Partner competencies:

Gold Application Development competency
Silver Cloud Platform competency
Silver Independent Software Vendor (ISV) competency
Silver Datacenter competency
Earning Microsoft Partner competencies demonstrates a company's proven expertise in delivering quality solutions in a specialized area of business. "We've been working with Microsoft for over 25 years," said Learn on Demand Systems CEO, Corey Hynes. "This new level of partnership is a testament to the hard work our team has put in and the loyalty of our fantastic customer base."
Microsoft Azure, which is associated with the Application Development, Cloud Platform, and ISV competencies, has enabled Learn on Demand Systems to transform its Lab on Demand engine that automatically builds and deploys millions of lab environments into a tool that deploys environments that span the data center and the cloud.
"Every day, we empower organizations of all sizes to deliver experienced-based training, live software demonstrations, and performance-based assessments, anywhere, anytime, and at any scale," explained Hynes. "Microsoft Azure is a big part of that."
With the Microsoft Partner competencies comes access to a comprehensive set of benefits that enable Learn on Demand Systems to help their customers be more productive and profitable.
"We're thrilled that Microsoft has recognized our expertise with the Application Development, Cloud Platform, ISV and Datacenter competencies, signaling to our customers and other learning providers that we are a trusted expert in these areas," Hynes said. "We look forward to continued learning innovation with professionals around the world."
About Learn on Demand Systems
Learn on Demand Systems (LODS) is a hands-on learning services organization dedicated to supporting and transforming the way in which technology and computer software knowledge is transferred, measured and assessed. In the last 12 months alone, we have launched over two million labs and delivered over 20,000 classes to more than 300,000 students worldwide. LODS focuses on empowering learning by doing through our platform, strategic partnerships, constant innovation, thought leadership, best practices and managed services. To learn more, visit learnondemandsystems.com and follow @LodSystems on Twitter.