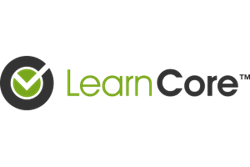 "Managers understand how impactful training and coaching is for their teams" says Vishal Shah, CEO of LearnCore. "It's exciting to see managers use LearnCore's mobile experience to meet their coaching goals on their own schedule."
Chicago, Illinois (PRWEB) June 12, 2017
LearnCore, the top video coaching and training solution for sales and customer success teams, has developed Mobile Manager to give managers the ability to coach and provide feedback to their teams, directly from their iPhone. The additional functionality will allow managers to make coaching easy to do and part of their routine, resulting in better company growth and performance.
A report from CSO Insights mentions that 94% of sales reps who receive exceptional coaching hit their quotas, compared to a 47% average nationally in 2016. Mobile Manager is an important addition to the LearnCore mobile app because it helps managers coach their teams more effectively at scale. According to Forbes, two trends driving mobile training are the continued growth of a mobile workforce and need for employee performance support.
"Managers understand how impactful training and coaching is for their teams" says Vishal Shah, CEO of LearnCore. "However, most managers don't have the time or don't do it enough because of how inconvenient coaching is. It's exciting to see managers use LearnCore's mobile experience to meet their coaching goals on their own schedule."
The mobile experience for managers is part of the existing LearnCore mobile application. It is currently available for iOS devices and will be released to Android devices later this year. Managers can also access the Learner side of the app where employees increase their knowledge and improve skills using LearnCore's three training modules: Learn, Test and Pitch IQ®.
Visit http://www.learncore.com/mobile for more details on our app.