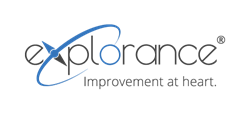 The Learning Experience Management (LEM) framework is addressing the burning challenges in the evolving educational landscape.
Montreal, Quebec (PRWEB) July 12, 2016
eXplorance, global provider of Learning Experience Management (LEM) solutions, is pleased to announce that it has now welcomed 50% of the coalition of leading Australian research intensive universities, known as the Group of Eight (Go8), as clients. Monash University, the University of New South Wales, the University of Melbourne and the University of Adelaide have purchased eXplorance's solutions. Among the solutions selected by Go8 universities are Blue Evaluations, Blue Survey, Blue 360, the Data Integrity Gateway, Blue Text Analytics, and Bluepulse.
"It seems that universities are seeking to implement course evaluations as part of an overarching strategy that ties directly into the high-level objectives of the institute," says Tim Brennan, General Manager of eXplorance's APAC office. "Whether they used an in-house or another commercial product, they have found that the Learning Experience Management (LEM) framework is addressing the burning challenges in the evolving educational landscape," adds Brennan.
With the reshaping of the education market, institutions are increasingly having to compete for students and struggle to retain them. As such, universities are looking for new ways to engage students by adapting to their changing needs and expectations, as well as to those of all other stakeholders. Therefore, university decision makers are aiming to gain heightened understanding and perform the necessary adjustments in a timely manner to achieve learning and teaching excellence.
To obtain a complete picture, administrators and faculty are required to assess, not only knowledge levels, but also skills, competencies and feedback regarding learning objectives. In order to apply adjustments in a timely manner, instructors need to increase the frequency of formative assessments, providing the opportunity for various types of feedback, regardless of disability or impairment and choice of method or device. In this age of social interaction, a large amount of unstructured feedback is accumulated and institutions are finding it hard to extract useful insights from this valuable data. Needless to mention, data must be clean and verified, so that the insights are meaningful.
By focusing more on improvement and less on instructors' performance, eXplorance's non-proprietary Learning Experience Management framework fosters sustainable engagement of all stakeholders. The framework validates the data using the Data Integrity Gateway (DIG) and incorporates text analytics via Blue Text Analytics to mine unstructured mass responses. It also offers solutions, such as surveys and 360 degree reviews that complement the Blue Course Evaluation module. Ultimately, the LEM framework helps educational institutions obtain comprehensive insights resulting in a complete cycle of continuous improvement.
To find out more about how an LEM framework can increase student engagement in your institution, download eXplorance's whitepaper.
About eXplorance
eXplorance, a Learning Experience Management (LEM) solutions provider, empowers organizations in making the right decisions with fact-based learning analytics. eXplorance's offerings, Blue® and Bluepulse®, help instill a culture of continuous improvement by assessing, analyzing, and improving stakeholder needs, expectations, skills, knowledge, and competencies.
Founded in 2003, eXplorance is a privately held corporation based in Montreal, Canada with offices in APAC, Europe, and Latin America. With employees working across the globe, eXplorance is renowned for its strong company culture and is deemed one of the Best Workplaces in Canada by the Great Places to Work Institute®, having won this title for three consecutive years. Recognized for its growth, technical innovation, and entrepreneurship, eXplorance is listed in Deloitte's North American Technology Fast 500™.
eXplorance's clients include academic institutions such as the University of Melbourne, University of Pennsylvania, University of Toronto, Zayed University, Del Mar College, Bowdoin College, IESE Business School, Xi'an Jiaotong-Liverpool University, UDLAP, and Liverpool John Moores University and organizations including Aramco, National Bank of Canada, and NASA.