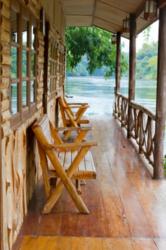 The lease programs established by this company are one new service added for locals this year.
Mango, Florida (PRWEB) July 04, 2013
The PLB Investment Group places individuals and families into homes in the Tampa area and is now expanding its local reach. This company has lease to own homes in Mango, FL that are ready for occupancy and can be viewed at http://www.realestatetampaflorida.com.
Leasing in real estate is an emerging option that is giving home buyers more choices when it comes to acquiring properties. A person unable to commit to a full purchase price upfront can make use of an extended lease to buy agreement.
Qualifying for a record low mortgage rate can be one difficulty that is presented to a home buyer. Most rates are now reduced nationally although credit complications could prevent a successful approval. A person making a transition from apartment living to owning a home could be disadvantaged by the credit approval process.
The PLB Group listed homes online are providing one resource that local families can use to research available housing. The lease programs established by this company are one new service added for locals this year.
"Lease to own options do not require a large down payment like an actual purchase," a rep from the PLB Investment Group said.
This reduced down payment rate is one of the advantages that are explained on the company website for home buyers to review. The acquisition of multiple properties around the Tampa area is giving more people with less than average credit the ability to be placed into a home available for occupancy. The recently launched blog platform online gives company insights and tips to people seeking lease to buy information.
Company services for sellers of homes is a new option that can be explored on the company website. A person experiencing issues selling through realtors or through the for sale by owner process could expect to benefit from the selling strategies that are now offered.
As part of its upgraded services, the company ability to sell inside of its internal group of buyers is one expedited path to selling faster than normal that is now available. The company staff now personally assists sellers by phone or through the online application process for selling services.
About PLB Investment Group
The PLB Investment Group connects buyers to its growing portfolio of available Florida homes. This company purchases up to 10 properties each month that are offered for sale or lease to the public. A trained staff of housing experts maintains a local company number in use for providing real estate services. This group of non-realtors for the PLB Investment Group is responsible for expediting sales and purchases of properties. Internal financing methods are one service now provided to assist home buyers unable to qualify for a mortgage using banks or lenders for approval.