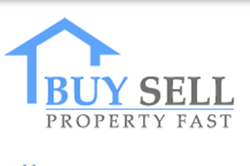 There are still huge numbers of vendors struggling to sell their homes.
London, UK (PRWEB UK) 6 September 2013
Although there are signs that there is an upturn in the UK housing market there are still a huge number of vendors struggling to sell their properties.
Richard Manzanero, MD and founder of http://www.buysellpropertyfast.co.uk states "Whilst what we see in the media is incredibly good news there are still thousands of homeowners who are struggling to sell their homes. The number one reason for this is negative equity. Many have bought new build apartments which unfortunately have not fully recovered to the pre-2007 levels. When we set the business up over 7 years ago the market was starting to stall but no-one could foresee what was going to happen. We love a challenge so we got thinking how we could help these struggling vendors find a solution."
"I have always been big into education so I needed to find a new, creative solution. In the US they have been using things such as lease options and purchase options for years. They are also widely used here in the UK in the commercial property market too but had not really been used in the residential sector."
"It has taken us about 3 years to perfect this type of purchase for the residential market."
A lease option is a two part contract. Firstly there is a lease contract and secondly and option to purchase contract.
"A typical example of how it could work is as follows. Say a vendor has a house worth a £100,000 with a mortgage of £95,000. They may struggle to sell because there is very little equity especially if they are short of cash for all the other associated costs of moving including legal fees, estate agent fees which can run into £000's. Any traditional quick property sale company would not even look at it because of the lack of equity issue. What we could do however is structure a deal something like this: Offer to buy the property within 7 years at a price agreed today of £100,000. In the meantime we take over the mortgage payments and the vendor can move on knowing the mortgage payments are being made. For us we are looking to make money from rental income in renting the property out before we sell it and hopefully making a capital gain as house prices increase over the 7 year period. It creates a truly win: win for both parties."
"We are currently looking for deals all over the UK." States Manzanero.
If you would like a no obligation chat with Richard or a member of his team about creative contracts and lease options please contact us on 07831 586362 or 0800 043 6316 or Email [email protected] You can always visit our website too http://www.BuySellPropertyFast.co.uk and request a free valuation report on your property