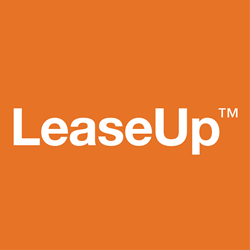 "LeaseUp is the next step in multifamily leasing." Principal Justin Cleary
Philadelphia, PA (PRWEB) June 02, 2016
Developed by industry leaders, LeaseUp is introducing an innovative new service to the field of multifamily real estate: outsourced leasing for multi-unit apartment buildings and portfolios. LeaseUp is staffed by experienced real estate and leasing agents and currently offers services within Pennsylvania, Washington DC, Virginia and Maryland. From marketing and advertising to staffing and logistics, LeaseUp combines all the aspects of a traditional "in-house" leasing program but with a pay-for-performance model. These services can streamline the leasing program of large-scale developers, landlords and investors alike. Through their bundled, pay-for-performance service package, LeaseUp helps companies ultimately reduce costs, while increasing overall occupancy.
"Traditional multifamily leasing has not changed in 50 years, until now." Principal Justin Cleary
LeaseUp developed out of the largest residential leasing firm in Philadelphia, The Philly Apartment Company, along with Founder Justin Cleary's over two decades of experience and intimate knowledge of the real estate industry. The radically new approach behind LeaseUp's services is based upon the concept of applying the "new economy model" to traditional apartment leasing efforts. Instead of hiring full-time employees dedicated to a particular aspect of leasing, such as scheduling viewings, creating marketing materials, or processing prospective applicants, companies now have the option to outsource these functions to experienced LeaseUp agents. Every LeaseUp Rental Agent is also trained on a variety of property management software in order to seamlessly integrate into an office's current operations. Rental Agents are responsible for generating leads, scheduling unit tours, following up with clients, processing credit and background checks, and finalizing all leases. As LeaseUp's services are performance-based, clients only pay once a lease is secured, saving themselves time and money usually spent on hiring, training and salaries.
Beyond lease processing, LeaseUp provides a full suite of marketing to generate leads. Instead of hiring separate employees to handle marketing or training an in-house leasing agent, companies can use LeaseUp's team to take professional photographs of properties and create engaging copy for online listings. LeaseUp then posts the available properties across all major ILS sites, including Truia.com, Realtor.com, Zillow.com, Craigslist and more. Utilizing LeaseUp's marketing services ensures clients they are receiving professional-level marketing assets from teams specifically dedicated to the digital arena.
Before their official launch, LeaseUp has already garnered the business of several large apartment buildings and portfolios in Philadelphia and neighboring areas. Previous portfolio of clients include The Palmer, Mural Lofts, The Piazza, Charter Court, 2116 Chestnut, 1 Brown Street, and ATLAS Mgmt. With the resources and abilities to significantly expedite the leasing process, LeaseUp can work with clients of any size from the ground up with customized service packages and a responsive and experienced leasing team. Partner Rich Lauletta expands, "I love that no two LeaseUp's are the same. There isn't one magical marketing plan that works for every community. You have to take a step back and analyze each unique situation, and play on its strengths, and even sometimes its weaknesses. This has allowed us to continue to stabilize properties in record time." LeaseUp has offices in Philadelphia and Washington, DC with eventual plans to expand their innovative service offerings nationwide. Backed by decades of experience combined with digital innovation, LeaseUp's ultimate mission is to position their clients to achieve increased profitability and sustainability.
About LeaseUp:
Leaseup started as a simple concept: to apply the "new economy model" to traditional apartment leasing efforts. Their mission is to provide owners, landlords, and developers a simple "all-in-one" leasing service that reduces costs and increases occupancy. LeaseUp works with a variety of clients ranging from large-scale developers and investors to architects and financial institutions alike. With over 35 years combined hands-on experience in the Multifamily Industry, LeaseUp can help any landlord, manager, or developer position their property or asset to achieve profitability and sustainability.
For more information, please visit http://www.leaseup.rentals or contact Justin Cleary (855) 282-4485 x110