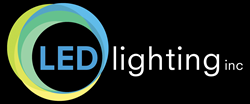 I'm thrilled to be apart of this organization and celebrate the success of the Midwest Manufacturing Industry and its leaders. - CEO William Hood
Chicago, IL (PRWEB) August 27, 2014
William (Bill) Hood, CEO and Founder of LED Lighting Inc. (http://www.ledlightinginc.com), Co-Chairs the 2014 Midwest Manufacturing Matters Campaign, a new initiative of the Midwest Manufacturing Industry which creates awareness, both in the public and corporate eye, while recognizing excellence, innovation, leadership and individual accomplishments of businesses, communities and families throughout the region.
On October 2, the Chicago Marriott located on the Magnificent Mile will host the inaugural Midwest Manufacturing Matters Legacy Award Gala, celebrating the impact and accomplishments of Midwest manufacturers and the 2014 Legacy Award honoree, S&C Electric Co.
Hood will use his leadership and expertise to not only elevate visibility of the manufacturing industry but also, support programs that promote sustainability, workforce development and business development opportunities provided by the Alliance for Illinois Manufacturing and the Global Midwest Alliance.
A portion of the profits generated through the Midwest Manufacturing Matters Campaign will help fund and support the manufacturing industry. It will also allow the Alliance for Illinois Manufacturing and Global Midwest Alliance to pursue and fund groundbreaking, innovative programs that will help support, expand and enhance the success and impact of companies throughout the Midwest.
About LED Lighting Inc.
LED Lighting Inc. continues to relentlessly expand and position itself as one of the only Custom Illumination Solution specialists in the marketplace. As an innovator of LED lighting and technology, LED Lighting Inc. recognizes its uniqueness with providing custom applications and meeting detailed specifications. LED Lighting Inc. products are thoroughly tested and backed with strong warranties.