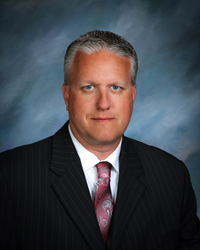 I would like to tell my clients I appreciate their continued support and positive feedback I receive from them on a monthly basis.
Stratford, CT (PRWEB) April 13, 2017
Lee Stater, Sikorsky Credit Union is featured in a special section of the March issue of Connecticut Magazine as a 2017 Five Star Mortgage Professional award winner.
"I would like to tell my clients I appreciate their continued support and positive feedback I receive from them on a monthly basis. I also appreciate the referrals from the realtors and financial planners I work with and the trust they have in me with their clients," said Lee Stater of Sikorsky Credit Union.
Five Star Professional partnered with Connecticut Magazine to identify and showcase an exclusive group of mortgage professionals who have demonstrated excellence in their field. Less than 7% in the Connecticut-area received this recognition.
"I got into mortgage lending because it was something that really interested me when I bought my first house. I have always been a numbers person and I like to understand how it all works. I started off as a processor for a company and quickly moved up into the sales side. I have worked in retail, wholesale and now back to retail where I am the happiest working with the members directly," said Lee Stater.
The 2017 Five Star Mortgage Professional award winners have been carefully selected for their commitment to professional excellence and overall client satisfaction. The award is based on rigorous research with significant focus on customer feedback and providing quality services.
"Five Star Mortgage Professionals provide world-class service which is evident through their clients' loyalty. With a strong foundation of knowledge and experience, they work to understand their clients' needs and provide a financing solution that fits," Dan Zdon, CEO, Five Star Professional.
Founded in 1948, Sikorsky Credit Union is the 4th largest credit union in Connecticut with approximately 50,000 members and over $700 million in assets. The Credit Union is one of the largest credit union mortgage lenders in Connecticut, providing home loans for purchase and refinance. As a state chartered credit union, membership is open to anyone who lives, works or worships in Fairfield, New Haven or Hartford County. Sikorsky Credit Union community branches are located in the towns of Stratford, Shelton, Seymour, Milford and Danbury. The Credit Union also operates branches in Ansonia, Oxford, Stratford and Seymour High Schools, as well as branches inside Sikorsky Aircraft plants in Stratford and Bridgeport, along with West Palm Beach, FL. Deposits are insured by the National Credit Union Administration, an agency of the U.S. Government.
About the research process:
Now entering its 15th year, Five Star Professional conducts in-depth, market-specific research in more than 45 markets across the United States and Canada to identify premium service professionals.
Five Star Professional contacts thousands of recent homebuyers, along with real estate agents, to identify award candidates and measure their client satisfaction levels. Phone, mail and online respondents rate their mortgage professional on criteria such as overall satisfaction and referability. Qualifying candidates are then evaluated on objective criteria such as experience, production levels and disciplinary and complaint history.
Professionals do not pay a fee to be considered or awarded. For more information, visit http://www.fivestarprofessional.com.