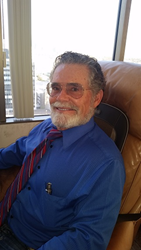 Since January is National Train Your Dog Month, people considering owning a dog should realize that it is a real commitment.
Los Angeles, CA (PRWEB) January 07, 2016
California Civil Code section 3342(a) states that the owner of a dog is liable for the damages suffered by any person who is bitten by a dog while in a public place or lawfully in a private place, including the property of the owner of the dog. Additionally, people who own dogs can be held responsible for the harm from a dog bite, no matter how carefully they guard or restrain their dogs.
"Unfortunately, we see many dog-bite cases," said Arter. "One such case involved a 2-year-old girl who was bitten on the face by a neighbor's dog. Her residual scars were minimal but because she had been in several commercials, her father, a casting agent, retained my office to sue the owner of the dog."
In the case, Thing v. LaChusa (Case No. LASC LP016770), the father was present at the scene at the time of the injury. Subsequently, he recovered monies for witnessing the injury to his daughter. To avoid instances such as this that result in lawsuits, suggests Arter, if a dog exhibits characteristics of aggressive or unpredictable temperament, its owner should determine whether the dog can be effectively trained or retrained to change its temperament or behavior.
"Dog owners should also install, maintain, repair or alter fencing and gates on their premises as needed to prevent their dogs from escaping," said Arter. "If the dog is unpredictable, it should wear a muzzle at all times if off the owner's property, which will prevent the dog from biting and will not interfere with its respiration."
Furthermore, warning signs should be posted at all access points on a property leading into the enclosed yard to alert persons entering of a potentially dangerous animal. Dog owners should also maintain liability insurance in an amount not less than $100,000, or risk having to pay out of pocket in case of a lawsuit.
"Since January is National Train Your Dog Month, people considering owning a dog should realize that it is a real commitment," said Arter. "Dogs, like people, need attention, nurturing and love. If a dog owner sees the animal acting aggressively, they should take preventative measures, such as having it trained, to avoid the injury or even death of a person."
About the Law Offices of Lee Arter
The Law Offices of Lee Arter is dedicated to success in personal injury claims for accident victims throughout California. Mr. Arter is admitted to practice law in all State Courts of California and the Federal District Court for the Central District of California, and is a member of the Los Angeles County Bar Association and the Consumer Attorneys Association of Los Angeles. For more information or a free consultation, please call (800) 799-9999, or follow them on Facebook. The law office is located at 3550 Wilshire Blvd., Suite 1280, Los Angeles, CA 90010.
About the NALA™
The NALA offers local business owners new online advertising & small business marketing tools, great business benefits, education and money-saving programs, as well as a charity program. For media inquiries, please call 805.650.6121, ext. 361.