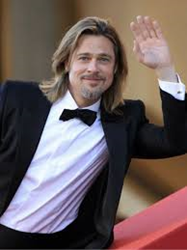 San Francisco, CA (PRWEB) June 11, 2014
What do Barack Obama, Brad Pitt and Steve Jobs Have in common? They're all lefty dads. The children of left-handed dads are twice blessed - first, they have a far better chance of being lefties themselves; and secondly, they may grow up with a truly exceptional father.
Though only 1 in every 10 people is truly left-handed, the majority are guys. Lefties often excel - they make great leaders, actors, athletes, comedians, film makers, philosophers, artists, musicians and scientists. A recent Time Magazine article lists their Top 10 Lefties - including Obama, Bill Gates, Oprah, Babe Ruth, Napoleon, Leonardo da Vinci, Marie Curie, Aristotle, Ned Flanders, and Jimi Hendrix. 80% guys.
An recent economic study has shown that lefties are better at "divergent" thinking - finding the unconventional solution that stands behind so many intellectual and cultural advances. Some believe this is the reason left-handed men make more money than right-handers.
Left-handers just have to try harder, because the world is designed for righties. They have to operate out of both hemispheres of their brains, and may have better language and other skills because of this. The causes of left-handedness are largely mysterious, but something about it often causes lefties to stand out in their fields.
Do left-handers make better dads? They're funny and empathetic, able to appreciate the unconventional, creative and intuitive, and they make more money. Lefty's The Left Hand Store believes the answer is clear.
For a great selection in Father's Day gifts, visit thelefthandstore.com. To pick up a gift in person, visit the store in PIer 39, San Francisco, Downtown Disney at the Walt Disney World Resorts in Orlando, or Old Town Mall in Kissimmee, FL.