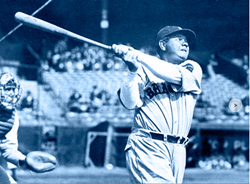 Baseball was, is and always will be to me the best game in the world. the Babe
San Francisco, CA (PRWEB) July 20, 2017
Lefty's the Left Hand Store celebrates left-handed athletes with a Midsummer Special Offer. 15% off the entire order thru this weekend only. Summer's a great time for sports, and lefties excel at them. Check out some of the greatest on Lefty's home page.
Thelefthandstore.com loves Summer, because the sports where lefties especially shine are in full swing! Lefty baseball pitchers are famously sought after, and so are first basemen, along with several other positions. Although only about 10% of the population is truly left-handed, 25% of Major League Baseball players are lefties. Left-handers also excel at tennis – John McEnroe, Martina Navratilova, and Rafael Nada are just a few of the famed racket artists.
Lefties have an advantage in many sports. Golf, swimming, table tennis, cricket and boxing are some other sports lefties often dominate. According to articles in Sports Illustrated, ABC News, and the Daily Mail, lefties often dominate individual sports, or sports in which player positions are far apart.
In baseball, left-handed pitchers are crucial because left-handed batters have a big advantage – they are closer to first base! Because most people are right-handed, tennis players often hit to their opponents' left sides, perfect for lefties.
Help Lefty's celebrate the Boys of Summer, and lefties who enjoy all sports! Take 15% off of any purchase over $25 through Sunday, July 23. Get left-handed picnic and gardening tools, a lefty baseball shirt proclaiming that you play for the Southpaw team, or get a jump start on the important Back to School supplies. Lefty's has by far the world's biggest selection.
Visit Lefty's retail stores at Pier 39, San Francisco, and Downtown Disney at Walt Disney World Resort in Orlando, or visit online at thelefthandstore.com.