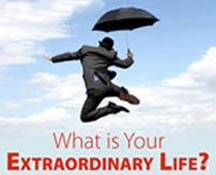 Envision a world in which every human being expresses his or her unique purpose and feels love and appreciation
(PRWEB) June 07, 2014
Camp Royall, a camp for individuals with autism, is receiving a powerful transformation of their staff lounge and cabins, as well as a spa appreciation day for their staff. Members of the NC 148 Leadership Team from the Legacy Center in Chapel Hill, NC are creating an extreme makeover of Camp Royall in only two days. NC 148 envisions a world that is abundant, connected and works for everyone.
This extreme makeover project is the culmination of Legacy Center's three-month leadership development program. This project will provide caregivers with a relaxing, upgraded staff lounge area and cabins, where staff members will recapture their energy and inspiration and get much-needed rest. The space will be repainted with an original mural by a professional artist, and will be upgraded with new kitchen appliances, furniture, and storage spaces. The staff members will be provided with a relaxing spa appreciation day that will include manicures, pedicures, massages, and makeovers. Professional photos will be taken of caregivers and campers and then hung in the dining room for daily inspiration.
What makes this project unique is that the Legacy Center Leadership team of four individuals must completely design the project from start to finish, cannot use any of their own money, must involve the community to do 75% of the work and also have it complete in one weekend!
Every leadership team of the Legacy Center creates a project that focuses on a domain such as family, children, health, community, animals, agriculture or the world. The NC 148 team chose a project in the domain of caregiving. They believe caregivers are the ones who give love and unconditional support to every human being they touch, and they are also the ones who are in urgent need of care and appreciation themselves. The team selected Camp Royall because it is the largest and the oldest summer camp for children and adults with autism in the United States. Hundreds of children and adults have it as the only place to go to learn how to live with autism and feel loved and connected. They deserve a strong team of inspired, loving, and well-rested caregivers! In 1997 the Autism Society of North Carolina opened Camp Royall, a 133-acre facility located in Moncure, NC that is near Pittsboro.
The NC 148 Leadership Team asks for your help to make this life-changing project possible the weekend starting Friday, June 20, 2014 and concluding Sunday, June 22, 2014. The team will begin the work at 1 pm on Friday and then 8 am on both Saturday and Sunday at 250 Bill Ash Rd, Moncure, NC. Everyone is invited to come out, help out, support, and make a difference.
The NC 148 Leadership Team envisions this project to be a powerful inspiration and support to caregivers at Camp Royall. Join this makeover project to witness the magic of giving happening that weekend. The completion of the project and ribbon cutting ceremony will be held on Sunday, June 22 at 1 pm. To make a donation, please go to http://bit.ly/camproyallstaff.
About The Legacy Center:
The Legacy Center offers a curriculum of leadership programs and coaching for people committed to creating extraordinary results, having a meaningful life experience, and impacting the world. For more information visit http://www.thelegacycenter.com or call 919-678-6000.