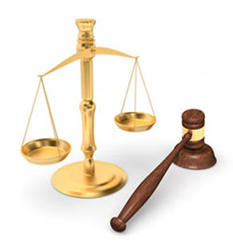 St. Louis, MO (PRWEB) February 19, 2015
The national legal news site 247lawsuitnews.com has expanded its content to provide new information on multidistrict litigation. Multidistrict litigation (MDL) cases are frequently confused with class action lawsuits, but the two are distinct legal procedures. 247lawsuitnews.com now offers definitive news on multidistrict litigations currently underway around the country, as well as a database of settled cases.
The ways in which MDL and class action procedures are different outweigh the similarities, according to 247lawsuitnews.com. Class action lawsuits tend to result in relatively small and symbolic settlements to right a minor wrong suffered by a large group. Multidistrict litigation is also be used to address an injustice against a significant number of plaintiffs, but the cases tend to have higher stakes and provide more meaningful settlements.
Frequent subjects of MDL lawsuits include product recalls, dangerous or defective medical devices or pharmaceuticals, disasters, or another circumstance that put a large number of people at a grave risk. MDL procedures are used to increase efficiency in complex cases, reducing the amount of duplicative work in cases that make similar claims against a common defendant or group of defendants. Unique aspects of each individual case are preserved and factor into each plaintiff's potential settlement.
In multidistrict litigation, individual actions from around the nation are transferred to a single court and processed as a national lawsuit for the purposes of discovery, expert testimony, and pretrial proceedings. One advantage of MDL is that it increases efficiency, both in terms of cost and time. It also ensures a consistent ruling across separate claims that mitigates exceptional or distracting factors in individual claims and separate courts.
Another advantage of MDL over class action lawsuits is that separate claims are permitted to go to trial or be settled separately. Plaintiffs in class actions lawsuits have little role in the process, serving as little more than a number. MDLS yield settlements based on individual circumstances of each claim, whereas class actions split settlements equally.
In many cases, MDL lawsuits also enable individual plaintiffs who have been harmed by the actions of large multinational corporations to find strength in numbers. Filing national lawsuits through MDL helps American consumers hold corporate entities accountable for dangerous products and negligent practices, according to 247lawsuitnews.com.
A leading source for national lawsuit news, 247lawsuitnews.com provides comprehensive multidistrict litigation information to professionals and the public seeking MDL updates on current litigation in courts nationwide.
247LawsuitNews.com provides impartial news relating to national consumer lawsuits, such as products liability lawsuits that may impact millions of Americans. Most of the news reported by 247LawsuitNews.com deals with litigation involving allegations of serious injury or death caused by product defects or false or misleading advertising claims that led to consumers using a product that they otherwise might have avoided. Much of this litigation involves pharmaceuticals that are used daily by millions of Americans to maintain quality of life.
Due the life and death nature of these products and the allegations involved in consumer lawsuits, 247LawsuitNews.com endeavors to provide substantiated facts regarding various multi-district litigations, such as the number of plaintiffs, status updates, and the ultimate settlements. Committed to remaining impartial, http://www.247LawsuitNews.com does not comment on the validity of any of the lawsuits on which it reports.