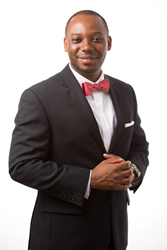 Palm Beach Gardens, FL (PRWEB) April 29, 2016
Boyes, Farina & Matwiczyk, P.A. today announced The Florida Bar has appointed Attorney Duane L. Pinnock Chair of its Wills, Trusts & Estates Board Certification Committee for the 2016-2017 term. A Florida Super Lawyers Rising Star™ in Estate and Trust Litigation and a Florida Trend "Legal Elite: Up and Comer," Mr. Pinnock is Board Certified by the Florida Bar and concentrates his practice in Trusts and Estates Litigation and Administration and Estate and Tax Planning. His service as Chair begins July 1, 2016 and runs through June 30, 2017.
For more than a decade, Duane has represented beneficiaries, trustees, personal representatives and heirs. He assists clients in developing estate plans and administering complex trusts and estates. He also represents clients in related litigation and tax court controversies. Mr. Pinnock earned his Juris Doctor from the University of Florida Levin College of Law and his Masters of Law (LLM) in Estate Planning from the University of Miami School of Law. He is presently the only African-American attorney in Florida who is Board Certified in Wills, Trusts & Estates by the Florida Bar, and he was recently named a "2016 Top Lawyer" in the South Florida Legal Guide's 2016 edition.
About Boyes, Farina & Matwiczyk
Boyes, Farina & Matwiczyk is a firm of eight attorneys, assisting clients in the development of estate plans, the administration of complex trusts and estates and the prosecution and defense of probate related litigation, including tax court controversies. For additional information on Boyes, Farina & Matwiczyk, P.A. please visit their website at BFMlaw.com. Contact Greg DuBose at 561-746-6077 or via email at greg(at)bellagroupinc.com.