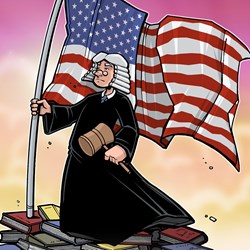 Legal Newsance enables lawyers to quickly access curated legal news, research tools, CLE and job information on a single mobile platform...
Denver, Colorado (PRWEB) October 02, 2013
Colorado-based Similan Labs LLC today announced the launch of Legal Newsance, a socially engaging mobile app for attorneys. Legal Newsance enables lawyers to quickly access curated legal news, research tools, CLE and job information on a single mobile platform, without the need to pay expensive subscription fees or download multiple apps. Legal Newsance is available for iPad, iPhone and Android devices.
With Legal Newsance, lawyers can access:

Curated Legal News. Curated and updated daily across 12 topics. Unlike bulk RSS readers, Legal Newsance hand-picks the most relevant news, analysis and opinions to save lawyers time from sifting through feeds that are often full of repetitive, irrelevant or uninteresting content.
Legal Research Tools. Easy access to over 1200 popular online federal and state resources. Lawyers can search a statute, find a lawyer or even use popular databases like EDGAR, TESS and PACER on their mobile devices.
Continuing Legal Education (CLE). Find, purchase and access over 400 on-demand CLE programs and seminars by leading industry providers with just a tap. Attorneys can also learn about upcoming live CLE events on the app's CLE Calendar.
Legal Job Listings. Browse employer-posted job openings for attorney, paralegal and professional staff positions. Professionals can even "tap to apply" for some positions directly on their mobile devices.
Legal Newsance also offers a range of attractive features for busy, time-sensitive lawyers:
Search Efficiency. All news stories, research resources, on-demand CLE programs and job listings are organized by practice area and searchable by keyword.
Social Sharing. Lawyers can post alerts about news, events or job openings to Facebook or Twitter. In addition, users can send email or text alerts about interesting content from within the app.
In-app Engagement. Attorneys can lend their voice to a discussion by commenting on stories, events and job openings. They can also "click to like" interesting content to help raise awareness among other users.
Bookmarking. iPhone and Android users can bookmark content within the app and access that content on a dedicated in-app "Favorites" page.
Additional Information.
Please visit similanlabs.com for more information about this innovative new mobile app and other product development news.
Please visit our FAQ pages for more information on the app's legal news and legal research sections.
Legal Newsance is available to download for the iPhone and iPad here, and for Android devices here.
About Similan Labs LLC
Similan Labs LLC is a digital media and publishing company focused on developing industry-centric mobile solutions. Located in Denver, Colorado, the company's mission is to offer professionals the best experience for accessing and sharing relevant news, resources and multimedia on their mobile devices. Similan Labs LLC was formed by Chad Perlov, an attorney and former head of legal for Axispoint, Inc., a New York-based IT services and software development company.