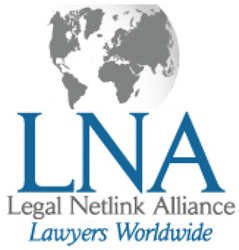 LNA meetings always provide a great opportunity to share best practices with lawyers who practice across the globe as well as the business leaders who support them
ATLANTA (PRWEB) October 22, 2019
Legal Netlink Alliance (LNA), a leading international association of independent law firms, will hold its U.S. Fall Meeting in Atlanta, Georgia on October 23-26. The event is being hosted by the law firm of Schulten Ward Turner & Weiss, LLP, and is expected to draw attendees from throughout the United States. Portugal, Germany, Belgium, and Japan will also have delegates in attendance.
Attendees and their guests will enjoy a cocktail party on Wednesday evening at the Schulten Ward Turner & Weiss offices, followed by two days of presentations, panel discussions, and networking at the Capital City Club, one of the City of Atlanta's great venues.
The theme of this year's meeting is "Rebooting the Law Firm Business Model" and will include in depth coverage of cutting-edge topics impacting the legal industry. John Remsen of The Remsen Group assisted in the development of the overall program, and will be a featured speaker. Speakers include Fred Esposito, an expert on Six Sigma and Lean process-management methodologies, and Morris Tabush, a specialist in law firm information technology. Also scheduled to appear are Sharon Abrahams, a leading expert on diversity and inclusion in the professional workplace, and United States Magistrate Judge Catherine M. Salinas, who will deliver the keynote address.
Attorney Scott Schulten, the founding member of host firm Schulten Ward Turner & Weiss, recently shared his excitement over the roster of talent that will come together in his home city. "LNA meetings always provide a great opportunity to share best practices with lawyers who practice across the globe as well as the business leaders who support them," said Schulten. "This meeting is particularly important because it will cover not only how technology is changing our industry, but also the best ways to take advantage of today's advances."
Legal Netlink's next major events are the Winter General Meeting in Tel Aviv, Israel February 13-15, 2020, the Spring General Meeting in Omaha, Nebraska May 7-9, 2020 and the Summer General Meeting in Glasgow, Scotland June 26-27, 2020.
About Legal Netlink Alliance: For over 25 years, Legal Netlink Alliance has served the needs of lawyers and clients worldwide through a common commitment to professionalism, ethics, and the promotion of exemplary and value-driven service. The organization provides distinct advantages for both member firms and their clients, while enhancing the communities in which such firms are located.