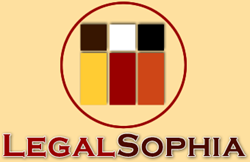 Our team of professionals are bringing lawyers a dramatic increase in cases by protecting their reputations from false negative reviews and highlighting their successes.- George Magalios
Miami, FL (PRWEB) September 20, 2013
People in trouble with the law are fearful and often consumed with stress. Being at risk of losing freedom is probably the worst thing that can happen to a person. Under this type of circumstance, it very difficult to not feel vulnerable and panic about making the right choice for legal representation. Fortunately in today's e-commerce system, people in trouble with the law can research law firms and find a top defense attorney on the web.
But how do people know which lawyers have the ability to obtain the right verdict? What if negative content is surfacing online in connection with an excellent lawyer? Law firm Marketing is an important business and a difficult task. Legalsophia announces creating an ORM team for criminal defense attorneys because, not every client obtains the verdict desired. Sometimes as a result, family and friends express anger in the form of a negative review on the Internet. This type of propaganda can harm business and impact the ability for powerful attorneys to provide clients with the services needed. An excellent attorney can easily be skipped over if a negative review appears online in connection with the law firm name. For this reason it is important to protect the reputation of the team and enhance the profile of the practice with Internet marketing.
Legalsophia has had great success with marketing law firms as leading practices in competitive cities. Its new online reputation management team for criminal defense lawyers is protecting firms from false negative reviews and harmful slander on the web. As a result, the attorneys it represents are obtaining a constant influx of new clients and winning more and more cases in court!