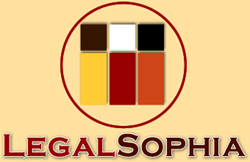 Legaslophia's experience in marketing law firms gives us the background needed to bring NNRC long-term success. George Magalios
Charlotte, NC (PRWEB) September 17, 2013
NNRC is an organization that provides networking opportunity and support to its prestigious independent court reporting companies. Its members benefit from a wide range of services within the court reporting industry. Legalsophia's connection with law firm clients that rely on video depositions and other litigation support services along with its expertise in marketing make the partnership a wise investment. Not only will NNRC benefit from Legaslophia's Internet marketing but the independent court reporting companies and firms that use member litigation services will as well.
Company president, George Magalios recently gave a lecture at the NNRC Charleston convention that spoke about the value of Internet marketing, organic SEO and legal web design in the current e-commerce system. NNRC attending members felt empowered by the information and are looking forward to reaping the rewards of the new partnership.
Legalsophia is a full service Internet marketing firm that offers online reputation management, organic custom search engine optimization and SEO compatible web design for businesses in competitive markets. Its clients are dominating search engine results, maintaining a powerful Internet profile and earning a constant influx of new clients.