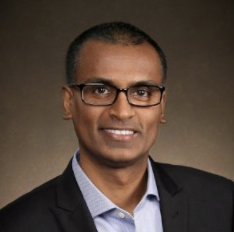 "HaE disrupted a centuries-old industry and is poised for growth with a proven model, new investments, and a solid client base."
New York, New York (PRWEB) January 10, 2017
Hire an Esquire is proud to announce that sales and strategy leader Hi Leva has joined its Board of Directors.
Hi Leva was recently Vice President of Sales, Marketing, Business Development and Technology at Propel Financial Services, a boutique financial services and fintech firm. He was previously the Senior Vice President of Sales, Sales Operations & PMO at Clear Channel Outdoor, a $1.5B advertising and media firm, where he drove innovation and championed strategic initiatives for the sales team. He previously worked at Tekelec, a $500M telecommunications firm where he served as Director – Global Sales Operations, Sales Strategy, and Global Inside Sales. Prior to this assignment, he was an Account Director for Western Europe, based in London, and was a Business and Channel Development Manager focused on global expansion opportunities. Before Tekelec, he spent 8 years at Lucent Technologies in a variety of roles in new business development, partnership development and product management and development. Hi was recently named one of the "Top Sales Leaders to Watch" by the Sales Benchmark Index.
Hi earned a MBA from the Booth School of Business at the University of Chicago and a BoE in Biomedical Engineering from Vanderbilt University.
Hire an Esquire's board and senior leadership team targeted Hi for this role because of his experience in building world-class growth teams and go-to-market strategies. Hire an Esquire has been rapidly growing as an industry leader in technology-enabled on demand enterprise legal staffing and now connects clients with over 6,000 contract attorneys on its platform. Upon adding growing numbers of the AMLaw 200 and Fortune 500 to its client roster, Hire an Esquire recently announced an investment from Nextlaw Labs, the venture arm of Dentons, the world's largest law firm.
The Hire an Esquire leadership team looks forward to bringing Hi's capabilities in product, growth and strategy to the company's current exciting chapter of growth and industry adoption.