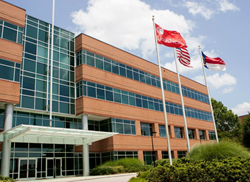 Our initiative to consolidate and focus is a clear effort to capitalize on our strengths and scale in order to deliver world-class software to the legal market.
Raleigh, NC (PRWEB) February 02, 2015
LexisNexis® Legal & Professional, a leading provider of content and technology solutions, announced today it has rolled out a series of software updates across products in its newly combined business of law and litigation software portfolio. The product announcements come on the heels of an initiative where the company, over the course of the last several years, has consolidated US-based software operations into single software division based in Raleigh, NC.
"Our initiative to consolidate and focus is a clear effort to capitalize on our strengths and scale in order to deliver world-class software to the legal market," said Mike Lipps, the managing director for the LexisNexis software division and champion of the Legal Software Bill of Rights. "Legal technology is becoming an imperative and competitive advantage in both the business and practice of law – and that's what we're aiming to deliver for our customers."
The benefit of a dedicated software division for customers is observed in a common theme among and across a number of specific product updates. For example the most recent round of legal software updates – listed below – center on enhancing the user experience, improving performance and developing products that are both easy for the legal professional to use and afford the efficiencies promised by technology.
Two Special Book Signings in Booth #100
The LexisNexis software division is exhibiting in booth #100 and will feature two special guest authors who will be on hand to sign books following their sessions. The books are free – a LexisNexis courtesy – to those who attend the session in which the respective author is presenting.

February 3rd at 3:15 p.m., Ben M. Schorr. Mr. Schorr is the author of "Microsoft Office 365 for Lawyers" and will be co-presenting a session by a similar title (LFB2) on Tuesday, February 3, 2015 from 2:00-3:15 p.m. Immediately following this session, Mr. Schorr will be on hand in the LexisNexis exhibit to sign books.
February 4th at 10:00 a.m., Ann M. Guinn. Ms. Guinn serves on the LexisNexis Firm Manager® advisory board, is an occasional contributor to the Business of Law Blog, and the author of "Minding Your Own Business: The Solo and Small Firm Lawyer's Guide to a Profitable Practice." She will be co-presenting a session titled "Seven Secrets to Overcoming Under Earning" (LFB3) – and since it is one of the last sessions on Tuesday – she will be on hand the following day February 4, 2014 from 10:00-10:30 a.m. in booth #100 for a book signing.
Those interested obtaining a complimentary copy of one or both books should review the official LegalTech New York schedule in order to verify the date, time and location of the sessions where these authors are presenting.
Software Updates at LegalTech New York 2015
Attendees are welcome to stop by the exhibit see the product updates the LexisNexis software division is announcing at LegalTech which include the following:
Building a Software Center of Excellence
In 2014 LexisNexis consolidated all U.S.-based software businesses, including business of law software tools and litigation software technology, into a single cohesive division dedicated to software for the legal community. The software division established a headquarters and "Software Center of Excellence" on North Carolina State's Centennial Campus in Raleigh, NC – a public-private partnership seated the midst of one the largest undergraduate engineering programs in the country.
The LexisNexis location on Centennial Campus is home-base to more than 300 employees and growing. The software division recently added a new CFO and vice president of Marketing to the leadership team in Raleigh and also has approximately 70 open positions at the time of this writing.
In 2014, LexisNexis was selected as a finalist for the "Best Place to Work" award program presented by the North Carolina Technology Association (NCTA) and the Triangle Business Journal named Michael Lipps – who leads the software division – to a list of top technology executives in region.
About LexisNexis® Legal & Professional
LexisNexis Legal & Professional is a leading global provider of content and technology solutions that enable professionals in legal, corporate, tax, government, academic and non-profit organizations to make informed decisions and achieve better business outcomes. As a digital pioneer, the company was the first to bring legal and business information online with its Lexis® and Nexis® services. Today, LexisNexis Legal & Professional harnesses leading-edge technology and world-class content, to help professionals work in faster, easier and more effective ways. Through close collaboration with its customers, the company ensures organizations can leverage its solutions to reduce risk, improve productivity, increase profitability and grow their business. Part of Reed Elsevier, LexisNexis Legal & Professional serves customers in more than 175 countries with 10,000 employees worldwide.
The LexisNexis software division develops business management and litigation technologies that enable law firms and legal departments to streamline workflow, improve collaboration, reduce expenses, improve efficiencies and drive better legal outcomes. Key offerings include legal software products for CRM, practice management, enterprise legal management, eDiscovery and legal project management.