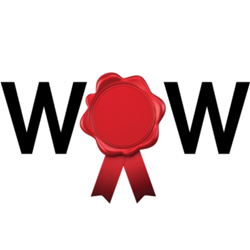 Join us in Toronto on February 4, 2014 to see which Ontario retailers are on top in our customer experience rankings.
Toronto, ON (PRWEB) January 16, 2014
Leger, The Research Intelligence Group, the largest Canadian-owned market research and polling company, will be announcing the winners of their annual customer experience survey at an event in Toronto on February 4, 2014.
The Leger WOW Retail Monitor ranks more than 100 retail chains operating in Ontario on how well they perform in servicing their customers. Each chain was evaluated by 400 of their most recent customers who rated the store on 16 customer experience dimensions. The results of the survey help retailers better understand what drives customer experience in their sector.
Also participating in the event on February 4th is Canadian marketing pioneer, Alan C. Middleton who will present "From Conquest to Advocate: The Shifting Role of Customer Experience." Mr. Middleton is currently Assistant Professor of Marketing and Executive Director at the Schulich Executive Education Centre (SEEC) in Toronto.
Richard Pridham, President of Leger Metrics, a leading North American supplier of Voice of the Customer (VoC) and Customer Experience Management (CEM) solutions, will speak to retailers on the value of "Measuring the Customer Experience in Real-Time."
"We are excited to announce the ranking of how Ontario retailers performed in our annual customer experience survey. There's never been a more important time for retailers to understand what their customers think and feel about their stores," said Dimitra Maniatis, Vice President of Consumer Insights with Leger, The Research Intelligence Group.
To register for the event in Toronto on February 4, 2014 visit http://wowtoronto2014.eventbrite.ca.
About Leger, The Research Intelligence Group:
Leger is the largest Canadian-owned polling firm with 600 employees in offices in Canada, the United States and Switzerland. Leger also owns legerweb.com, the largest Canadian panel of more than 400,000 panellists. Visit http://leger360.com for more information.
About Leger Metrics Inc.:
A leading North American supplier of Voice of the Customer (VoC) and Customer Experience Management (CEM) solutions, Leger Metrics provides continuous customer feedback, real-time actionable insights, and customer recovery solutions. With enterprise clients in retail, restaurant, automotive, and healthcare sectors, Leger Metrics is part of Leger, The Research Intelligence Group, the largest Canadian-owned market research firm. http://LegerMetrics.com