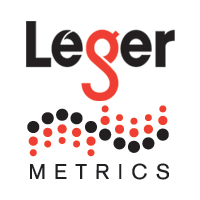 We'll give you insights into the Voice of the Customer, when and where it matters most.
Montreal, QC (PRWEB) January 08, 2014
Leger Metrics, a leading Customer Experience Management (CEM) and Voice of the Customer (VoC) solutions provider, announced the launch of their Text Analytics solution designed to automatically analyze text responses from open-ended survey questions, social media, and anywhere customers leave comments about their brand experiences.
By categorizing and analyzing large volumes of unstructured data, the Leger Metrics Text Analytics solution identifies keyword trends, measures sentiment, and helps companies discover the driving forces behind their customers' experiences.
"We know that customers offer incredible insights as text-based feedback. The challenge for our clients has been to reliably and consistently extract meaning from the huge volume unstructured data available in order to uncover patterns, understand sentiment, and turn that information into action. Our Text Analytics solution is the tool they've been waiting for," said Richard Pridham, President & CEO of Leger Metrics.
Open-ended comments from surveys, or other sources, provide the richest source of feedback compared to quantitative survey questions. Manually analyzing these comments is time-consuming, inconsistent, and does not easily integrate with other reporting tools that a company may use.
The Leger Metrics Text Analytics solution uses Natural Language Processing (NLP) to automatically analyze unstructured data and combines the results with the quantitative data collected from customer survey questionnaires. This gives clients deeper insights that are available in real-time and accessible to all levels of the organization through Leger Metrics Customer Insight Manager.
Listening to customers, learning about their experiences, and acting on feedback is the key to improving satisfaction, building loyalty, increasing retention and growing revenues.
For more information on Leger Metrics Text Analytics, visit http://legermetrics.com/text-analytics/.
About Leger Metrics Inc.: A leading North American supplier of Voice of the Customer (VoC) and Customer Experience Management (CEM) solutions, Leger Metrics provides continuous customer feedback, real-time actionable insights, and customer recovery solutions. With enterprise clients in retail, restaurant, automotive, and healthcare sectors, Leger Metrics is part of Leger, The Research Intelligence Group, the largest Canadian-owned market research firm. http://LegerMetrics.com