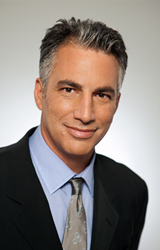 The community can join Attorney Lemle by bringing new or gently worn shoes to Lemle Law Group, PC's office location at 1639 11th Street #256, Santa Monica, CA, 90404.
Santa Monica, CA (PRWEB) March 01, 2015
In addition to the Pair It Forward campaign running through Earth Day (April 22), Attorney Robert Lemle of Lemle Law Group will continue on as a Soles4Souls' official drop-off location, collecting for the remainder of 2015. The community can join Attorney Lemle by bringing new or gently worn shoes to Lemle Law Group, PC's office location at 1639 11th Street #256, Santa Monica, CA, 90404.
95% of the 20 billion pairs of shoes produced globally each year end up in landfill sites. People like Robert Lemle and non-profits like Soles4Souls are doing their part to repurpose and extend the life of these shoes. Soles4Souls' offers their micro-enterprise program and distributes shoes to those in need locally and around the world. To date, they have distributed 22 million pairs in 127 countries.
After working for an insurance defense firm that was retained by many of the big automobile insurers and recognizing he would rather be helping and representing the injured parties instead of the insurance companies, Attorney Robert Lemle launched his own personal injury law firm in 1996. As one of the leading Los Angeles personal injury attorneys, Robert has successfully settled and received jury verdicts in excess of $25 million.
Lemle Law Group represents clients who have suffered serious personal injuries, as well as the families who have lost a loved one, due to the carelessness or negligence of another. The firm takes cases on a contingency basis, meaning that if the client does not win, then the firm does not win. Please join Robert Lemle and his law firm in supporting Soles4Souls. For more information or for a complimentary consultation, please call (310) 392-3055.
About Lemle Law Group, PC
Lemle Law Group is a leading Southern California personal injury law firm with offices in Santa Monica and Orange County. Attorney Robert Lemle is a member of the Florida and California Bar Associations, The Santa Monica Bar Association, the Italian American Lawyers Association, and the Association of Surfing Lawyers.
About Soles4Souls
Soles4Souls is a global social enterprise dedicated to fighting the devastating impact and perpetuation of poverty. The organization advances its anti-poverty mission by collecting new and used shoes and clothes from individuals, schools, faith-based institutions, civic organizations and corporate partners, then distributing those shoes and clothes both via direct donations to people in need and by provisioning qualified micro-enterprise programs designed to create jobs in poor and disadvantaged communities. Since it began, Soles4Souls has distributed more than 22 million pairs of shoes in 127 countries. Based in Nashville, Tennessee, Soles4Souls is committed to the highest standards of operating and governance, and holds a four-star rating with Charity Navigator. Please visit http://www.soles4souls.org/pair-it-forward for more information.
About NALA™
The NALA is a full-service marketing agency providing custom personalized service for small and medium businesses throughout the United States.
PR Contact: Tiffani Tendell
ttendell(at)thenala(dot)com
805.650.6121, ext. 361