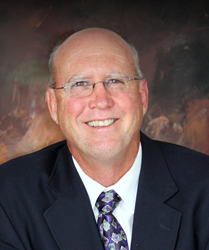 LITTLETON, Colo. (PRWEB) May 29, 2019
The National Association of Active Investment Managers (NAAIM) announced that Len Fox, founder and CEO of Scarecrow Trading Inc. based in Savage, Minnesota, is the first-place winner of the 2019 NAAIM Shark Tank Competition for his Directional Equity Trading Strategy utilizing the firm's proprietary SYMPHONIC INDEX. Find out more about NAAIM Shark Tank.
Now in its sixth year, the NAAIM Shark Tank competition is a rapid-fire competition of up to 10 finalists making 7-minute strategy presentations, followed by 10 minutes of questions from the judges and audience. Strategy performance data must be based on actual trading. The event takes place at the close of NAAM's annual Uncommon Knowledge Conference, held this year in Scottsdale, Arizona, April 28 – May 1, 2019. The competition is open to all trading and investing practitioners who have developed strategies with a live, verifiable, real money track record. Membership in NAAIM is not required.
In addition to the opportunity to increase awareness of their investment strategies, the firms competed for a first-place prize package that included a $5,000 cash prize; a distribution slot on Global View Capital Management's TAMP offering, which focuses on active investment managers; promotion to NAAIM membership via a membership webinar and in the NAAIM Active Manager publication, and six presentation meetings with NAAIM member firms.
Pending due diligence* approval by Global View, the winning strategy will be promoted to Global View's advisor base and the manager will receive an invitation to the firm's annual conference. Global View currently hosts three recent NAAIM Shark Tank managers and has raised more than $100 million in AUM for Shark Tank winners over the past two years.
The 2019 Shark Tank winner, Len Fox, was also the winner of the first NAAIM Shark Tank competition in 2014 with his Crow Chaser strategy. Fox had an extended career with AT&T working in various management positions prior to starting Scarecrow Trading, Inc. in 2003 to commercialize the algorithms he uses today for servicing individuals and firms in the financial industry. Much like a symphony orchestra, which may have more than 100 members, Fox's Symphonic Index is a carefully orchestrated blend of 34 distinct decision algorithms, 11 decision engines and four total selection engines that establish daily market exposure (up to 200% maximum). The investment strategy has a real-money track record dating back to September 2003 and outperformed the S&P 500 TR index nine of the last 14 years.
2019 Shark Tank runner up was the team of David Varadi, MBA, CFA®, president of CSSA Research, and David Daughtrey, CFA®, CFP® of Copperwynd Financial with their CW Livermore Momentum 5 strategy. The investment approach has a seven-year, real-money track record in which it exceeded or equaled the S&P 500 Index every year.
In third place was the team of Bruce Greig and Greg Reid of Q3 Asset Management with an Enhanced Allocation Sector investment program. The strategy, which has a six-year real money track record, is designed to systematically shift out of underperforming sector/bond funds and into outperforming sector/bond fund investments.
The competition judges were comprised of a panel of investment professionals selected by the NAAIM Shark Tank committee. The 2019 judges included Dave Morton, founder of AdvisorGuide, LLC; Dina Fliss, founder, president and CIO for Global View Capital Management, and past Shark Tank winners David Bush, founder of ALPHATATIVE, and John McClure, founder, president and CIO of ProfitScore Capital Management, Inc. For more information about the NAAIM Shark Tank Active Investing Strategy Competition, please contact the NAAIM office at the contact number above.
About the Winner
Len Fox, holds a bachelor's degree in technical management and an MBA in international business from Regis University in Denver. He worked for AT&T's tech divisions for over 25 years, steadily moving up the management ranks while designing investment strategies for his personal portfolio. In 2003, he founded Scarecrow Trading, Inc. Since Scarecrow strategies started being tracked by Theta Research, the firm's Crow Chaser strategy has dominated the ranks of the top performers, with returns ranging from a loss of -11.5% in 2008, its worst year, to its best year, a 78% gain in 2009. http://www.scarecrowtrading.com.
About NAAIM
The National Association of Active Investment Managers (NAAIM) is a non-profit trade group of nearly 125 registered investment advisor firms that collectively manage more than $35 billion in assets. NAAIM member firms provide active money management services to their clients to produce favorable risk-adjusted returns as an alternative to more passive, buy-and-hold investment strategies. NAAIM publishes the weekly NAAIM Exposure Index and sponsors the annual Uncommon Knowledge conference along with smaller conferences on topics of interest to its membership. For more information, visit http://www.naaim.org.