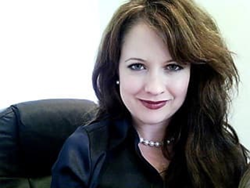 I wasn't just depressed, I was quite angry, and I had an ugly deep-seeded desire to make those I blamed for my situation pay.
NEW ORLEANS (PRWEB) December 26, 2018
It could happen to anyone, really. Anyone who dares to be brutally authentic will confess that there are in fact people in the world who can seemingly push even the most educated and refined individual to drink out of a bottle, ugly cry, hate, and diabolically and dangerously begin to entertain the most vile of schemes in the name of revenge.
For some, ending up in prison becomes the reality, a reality that may or may not be worse than what pushed them into the hell behind bars in the first place. But this is not that story.
This is the story of a deliberate 180 degrees turnaround.
Night after night, LeNae Goolsby, the southern wife of a medical oncologist, mom to three children, Tulane University Law School graduate, and medical practice administrator of nearly a decade, at the time, came home from work with a new $14 bottle of Chardonnay, reached for the television remote control, plopped her depressed and angry self down on the sofa to check out of the reality of her life at the time. "I wasn't just depressed, I was quite angry, and I had an ugly deep-seeded desire to make those I blamed for my situation pay," recounted LeNae. "That is until one night the very television show I was tuning into to fuel my ire, suddenly served as the epiphany I needed to snap out of it and begin to deliberately make different choices as to what to feed my mind, and my soul," continued LeNae.
In her newest experiential release, " Seven Sundays to Sweet Inner Serenity: How to cultivate the calm even in the midst of the crazy chaos," (ISBN-13: 9781732812819 / ISBN-10: 1732812810, Perfect Paperback, $15.95, Powerful You! Publishing, November 2018). "I'm also excited to offer that for every copy purchased, a copy will be donated to an area women's shelter or women's prison in hopes that the pathway outlined in Seven Sundays will help others shift into a more peaceful, serene, and empowering perspective," stated LeNae
Her easy to read, conversational-styled guidebook is specifically designed to help others who, while perhaps not fully contemplating a diabolical master plan for revenge, but may be suffering from depression, anxiety, and anger; or who may just be seeking refuge and also trying to check out of the chaos and stress of their reality.
LeNae Goolsby, JD is a mind-body consultant, public speaker, the bestselling co-author of "Empower Your Life" and "Empowered Medicine: Harnessing the laws of the universe for optimized health." She is also the co-founder of Infinite Health Integrative Medicine Center, an elite integrative practice with a niche focus on health optimization, longevity and regenerative medicines.
LeNae is a charismatic interview subject who can discuss the power of deliberate choices, and provide a plethora of insights from shifting sails as an entrepreneur, to advocating for integrative medicine for optimized health, to raising consciousness through empowered self-love and adoration.
To learn more about LeNae, visit http://www.LeNaeGoolsby.com and/or http://www.YourInfiniteHealth.com.